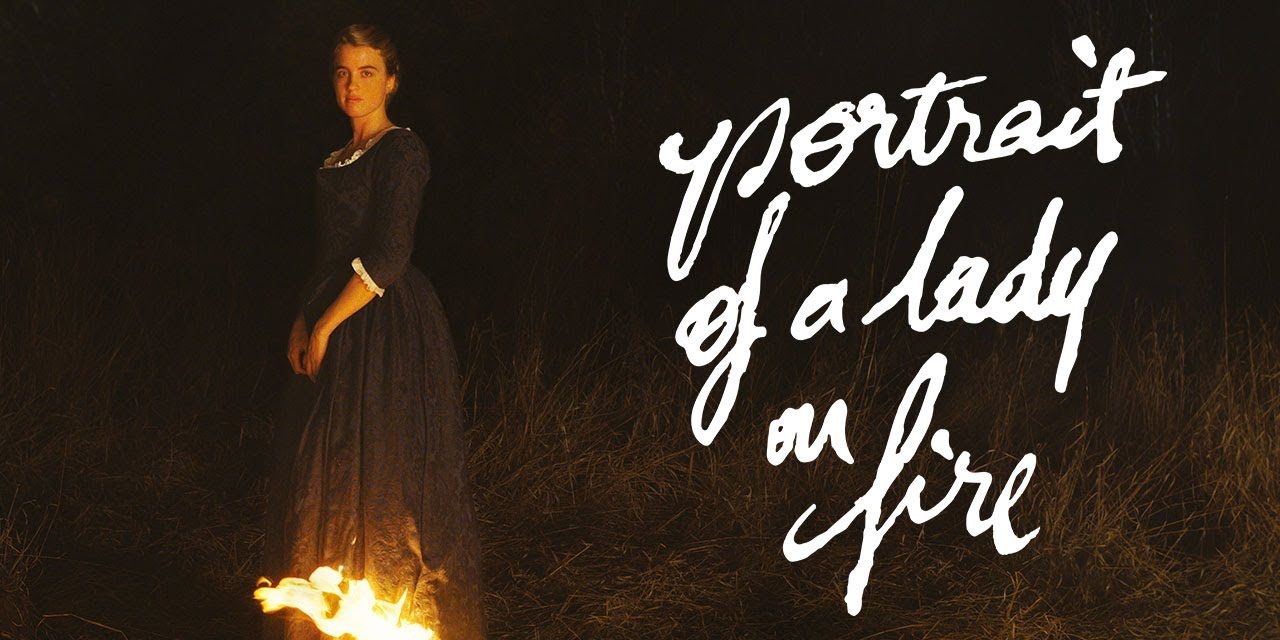 Director: Céline Sciamma
Starring: Noémie Merlant, Adèle Haenel, Luàna Bajrami, Valeria Golino
Written by: Céline Sciamma
Running Time: 121 mins
Cert: 15
Release date: 28th February 2020
Chemistry is an essential aspect of a love story. Get that wrong, and the film will flop. That's not the case for Céline Sciamma's stunningly beautiful Portrait of a Lady on Fire. This sumptuous romance is slow-burning but utterly passionate, and every shot is like looking at a painting. A costume drama that refuses to compromise the drama and tension between an artist and her subject for fast pace and loads of pointless dialogue. This is a masterclass in less is more.
At the end of the eighteenth century, artist Marianne has been sent to an isolated island by a wealthy countess, for her daughter's future husband as a gift. Having had a bad experience with a previous artist, Marianne must observe Héloïse on their frequent walks together, then paint when she is not around. As the pair slowly become friends, a relationship starts to blossom that sees Marianne's painting taking on new meaning. Yet with the wedding looming closer, the two women know this is a love that will not be allowed to exist.
This is a film that tackles love between two women, intelligently and erotically, throwing in questions about how we view each other and an artist can change her perspectives once emotion enters. Sciamma's film is a simmering, underplayed drama that never rises louder than a conversation to capture how two people can fall in love.  Marianne is an excellent artist who we see, at the start, teaching young students. One notices a painting their teacher has produced. That of a woman in darkness, whose dress is on fire. Cut to a tortuous boat journey to the island, where Marianne is virtually abandoned to climb the rocks to get to her destination.
Once in the house, a stark and almost empty estate, she meets the countess. She tells her of her desperation for a portrait of her engaged daughter for her future husband, yet a previous attempt had gone horribly wrong. We then follow Marianne as he starts painting from memory of her new companion. As the woman wander the beaches, the pair, who start of silent, find themselves being drawn together until love overcomes them.
What works so well is that that this is a natural progression of these characters. You watch these women falling in love in front of your eyes, and it never once feels false. Shot in a style that makes every scene come across like an old master, cinematographer Claire Mathon makes each moment something unique. Running alongside this story is one about a young maid coping with an unwanted pregnancy. Sciamma deals with this with gentle hands, but it is just as important as the central story.
The performances are exquisite. Valeria Golina is entirely fragile as the countess, in a small role that nevertheless is important. Luàna Bajrami as Sophie, the maid, is just as vulnerable and quietly understated, yet plays an integral part in the relationship. Yet it is the tow leads that impress. Noémie Merlant's Marianne is a studied, serious woman who cares deeply about her ability as an artist and yet when she discovers her love for her muse, she transfers that to the canvas. It is a performance of subtlety and longing. Adèle Haenel's Héloïse is a troubled soul who doesn't want to wed and refuses to let anyone crack her tough exterior until Marianne's long stares break her. The chemistry between the two actresses is electric and makes their love so believable.
Portrait of a Lady on Fire is a masterpiece. A gorgeous tale of forbidden love that is breathtaking and heartbreaking. The final scenes, three endings, will break your heart. One of the most beautiful films you will see all year and proof that Sciamma is a talent worth watching.
5/5