Morning!
Well we are halfway through the week but I don't know about you but the days are merging now. Must put a little variety into each day. One thing that won't change though, is this daily blog of all the great movie entertainment you can watch today (or if you have recorders or streaming, anytime). Don't forget to tell all your friends and share the love.
Stay safe, stay inside and Happy Wednesday!
AMAZON PRIME
COMFORT AND JOY (PG)
Starring: Bill Patterson, C. P. Grogan, Eleanor David, Alex Norton
Comedy
Alan Bird witnesses how an ice cream van is attacked and destroyed by an angry competitor. This leads him into the struggle between two Italian families, the Bernardis and the Rossis, over whose ice cream vans can sell where in Glasgow. Another comic gem from the director of Gregory's Girl and Local Hero. Mild language, sex references and violence.
ESCAPE FROM ALCATRAZ (15)
Starring: Clint Eastwood, Patrick McGoohan, Roberts Blossom
Biopic, drama, crime
Alcatraz is the most secure prison of its time. It is believed that no one can ever escape from it, until three daring men make a possible successful attempt at escaping from one of the most infamous prisons in the world. Understated prison drama from Clint Eastwood and Don Siegel. Violence and language.
NETFLIX
THE LEGO NINJAGO MOVIE (U)
Starring: Jackie Chan, Dave Franco
Animation, Adventure, Action, Comedy
Shunned by everyone for being the son of an evil warlord, a teenager seeks to defeat him with the help of his fellow ninjas. Another crazy comedy from the Lego Movie team. Not as good but still plenty of fun. Mild comic violence, very mild bad language, rude humour.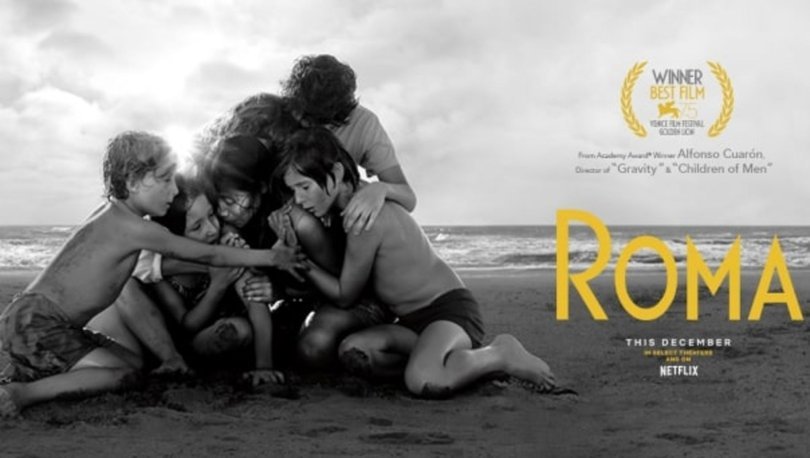 ROMA (15)
Starring: Yalitza Aparicio, Marina de Tavira
Drama
A year in the life of a middle-class family's maid in Mexico City in the early 1970s. Director Alfonso Cuarón's Oscar-winning drama is a beautiful thing to behold. Disturbing images, strong language. Subtitled. Black and White.
NOW TV/SKY CINEMA
BLACKKKLANSMAN (15)
Starring: John David Washington, Adam Driver
Biopic, crime, drama
Ron Stallworth, an African American police officer from Colorado Springs, CO, successfully manages to infiltrate the local Ku Klux Klan branch with the help of a Jewish surrogate who eventually becomes its leader. Based on actual events. Spike Lee's terrific drama. Racist violence and language, very strong language.
2001: A SPACE ODYSSEY (U)
Starring: Keir Dullea, Gary Lockwood
Sci-fi, Adventure
After discovering a mysterious artifact buried beneath the Lunar surface, mankind sets off on a quest to find its origins with help from intelligent supercomputer H.A.L. 9000. Classic sci-fi adventure from Stanley Kubrick. Mild horror.
DISNEY+
MARY POPPINS (U)
Starring: Julie Andrews, Dick Van Dyke
Musical, fantasy, family
In turn of the century London, a magical nanny employs music and adventure to help two neglected children become closer to their father. Lovely classic musical.
STAR WARS: THE FORCE AWAKENS (12)
Starring: Harrison Ford, Mark Hamill, Carrie Fisher
Science Fiction, Adventure, Action
Three decades after the Empire's defeat, a new threat arises in the militant First Order. Defected stormtrooper Finn and the scavenger Rey are caught up in the Resistance's search for the missing Luke Skywalker. The first of the reboot of the series. Moderate violence, threat.
MOVIES ON TERRESTRIAL TV
WUTHERING HEIGHTS (U)
11.10am Sony Movies Classic
Starring: Merle Oberon, Laurence Olivier, David Niven
Drama, romance
A servant in the house of Wuthering Heights tells a traveller the unfortunate tale of lovers Cathy (Merle Oberon) and Heathcliff (Sir Laurence Olivier). Classic adaptation of the Emily Bronte novel. Black and White.
SHE WORE A YELLOW RIBBON (PG)
1pm Sony Movies Action
Starring: John Wayne, Joanne Dru, John Agar
Western
Captain Nathan Brittles, on the eve of retirement, takes out a last patrol to stop an impending massive Indian attack. Encumbered by women who must be evacuated, Brittles finds his mission imperiled. Classic cavalry western from John Ford. Violence.
SHORT CIRCUIT (PG)
2.40pm Film4
Starring: Ally Sheedy, Steve Guttenberg
Sci-fi, comedy, advenute
Number 5 of a group of experimental robots in a lab is electrocuted, suddenly becomes intelligent, and escapes. Entertaining 80s comedy. Mild language and comic sex references.
THE SWIMMER (PG)
3pm Sony Movies Classic
Starring: Burt Lancaster, Janet Landgard
Drama
A man spends a summer day swimming as many pools as he can all over a quiet suburban town. A strange drama with a solid performance from Burt Lancaster. Mild language and sex references.
THE VIKINGS (PG)
3.20pm BBC2
Starring: Kirk Douglas, Tony Curtis, Ernest Borgnine, Janet Leigh
Action, adventure
A slave and a Viking prince fight for the love of a captive princess. Epic adventure with stunning landscapes. A classic. Violence and sexual references.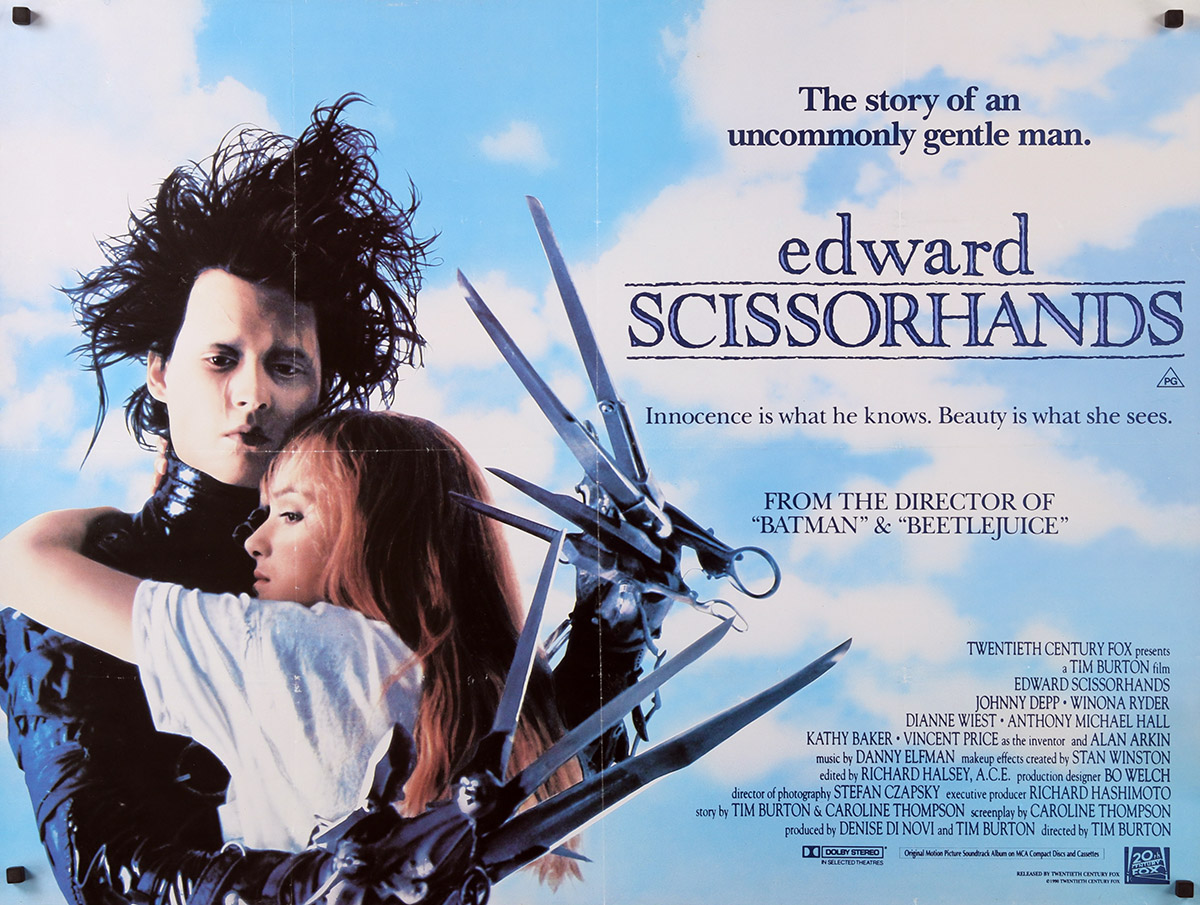 EDWARD SCISSORHANDS (PG)
4.40pm Film4
Starring: Johnny Depp, Winona Ryder
Fantasy, drama, romance
An artificial man, who was incompletely constructed and has scissors for hands, leads a solitary life. Then one day, a suburban lady meets him and introduces him to her world. Tim Burton's magical love story. Moderate violence.
KNIGHT AND DAY (12)
6.45pm Film4
Starring: Tom Cruise, Cameron Diaz
Drama, Comedy, Action
A young woman gets mixed up with a disgraced spy who is trying to clear his name. Underrated action comedy with a self-effacing performance from Tom Cruise. Moderate violence and one use of strong language.
BRASSED OFF (15)
9pm Film4
Starring: Pete Poslethwaite, Tara Fitzgerald, Ewan McGregor, Stephen Tompkinson
Comedy, drama, romance
The coal mine in a northern English village may be closing, which would also mean the end of the miners' brass band. Emotionally charged British comedy-drama. Innuendo, strong language and suicide attempt.
CON AIR (18)
9pm 5*
Starring: Nicolas Cage, John Cusack, John Malkovich
Action, adventure
Newly paroled ex-con and former U.S. Ranger Cameron Poe finds himself trapped in a prisoner transport plane when the passengers seize control. Brutal blockbuster with everything turned up to 11. Strong language and violence.
A TASTE OF HONEY (12)
10.45pm Sony Movie Classics
Starring: Rita Tushingham, Dora Bryant
Drama
1960s drama based on the successful play about a pregnant girl having to fend for herself when her overbearing mother decides to remarry. Mature themes, some mild language and sex references. Black and white.
THE CABIN IN THE WOODS (15)
11.15pm Film4
Starring: Richard Jenkins, Bradley Whitford, Jesse Whitford, Chris Hemsworth
Horror, comedy
Five friends go for a break at a remote cabin, where they get more than they bargained for, discovering the truth behind the cabin in the woods. Inventive horror with a dash of humour. Strong gore, bloody violence, language and soft drug use.
BLOOD FROM THE MUMMY'S TOMB (15)
12.05am Talking Pictures TV
Starring: Valerie Leon, James Villiers, Andrew Keir
Horror
An archaeological expedition brings back to London the coffin of an Egyptian queen known for her magical powers. Her spirit returns in the form of a young girl and strange things start to happen. Strong entry in the Hammer Mummy series. Violence, gore and sexual references.
PREVENGE (15)
1.05am Film4
Starring: Alice Lowe, Dan Renton Skinner
Horror, comedy
Widow Ruth is seven months pregnant when, believing herself to be guided by her unborn baby, she embarks on a homicidal rampage, dispatching anyone who stands in her way. Alice Lowe's darkly comic horror is an absolute gory blast. Strong bloody violence, gore, language and sexual content.