Morning!
Well, it's Sunday. A day of rest. Although how much rest can we have? I hope you are all keeping well and not going to loco. Tonight on BBC1 at 7.15pm is the Lady Gaga concert that went out last night, with added Brit stars. Don't normally mention TV shows here but it might be worth tuning into (just to see Charlie Puth's bed!) Extended versions are available on Amazon Prime and YouTube.
Elsewhere, movies to catch during the day, evening and night.
Stay safe, stay inside and Happy Sunday!
AMAZON PRIME
CUBE (15)
Starring: Wayne Robson, David Hewlett
Science Fiction, Horror
6 complete strangers of widely varying personality characteristics are involuntarily placed in an endless maze containing deadly traps. Gripping sci-fi horror from Canada. Strong sci-fi violence/gore, sexual reference and language.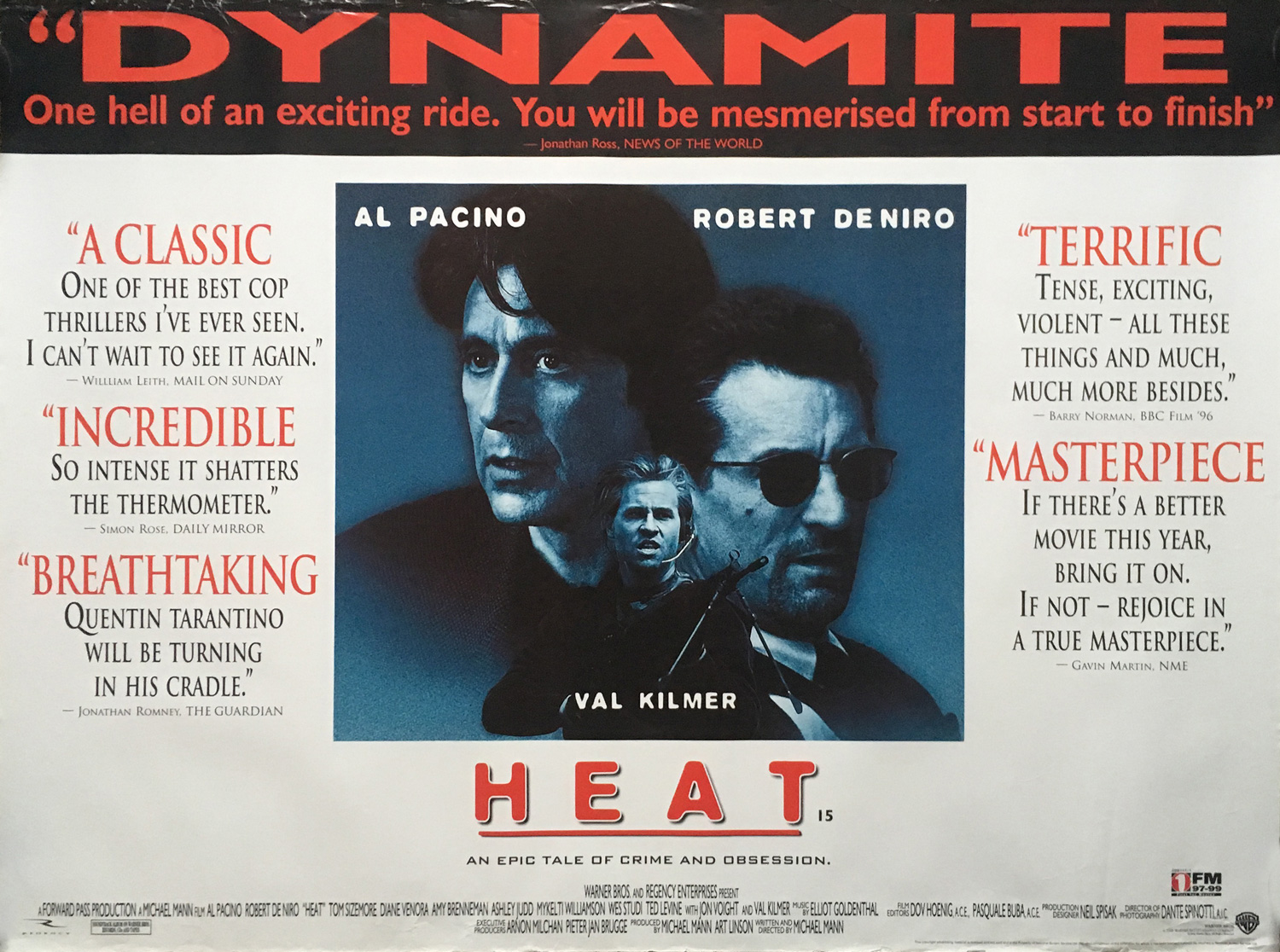 HEAT (15)
Starring: Al Pacino, Robert De Niro, Val Kilmer
Crime, drama, thriller
A group of professional bank robbers start to feel the heat from police when they unknowingly leave a clue at their latest heist. Stylish thriller from the creator of Miami Vice. Strong language, violence and gore.
NETFLIX
TRAINWRECK (15)
Starring: Amy Schumer, Bill Hader, Brie Larson
Drama, Comedy
Having thought that monogamy was never possible, a commitment-phobic career woman may have to face her fears when she meets a good guy. Very funny rom-com from the director of 40-Year-Old Virgin. Strong language, sex, sex references.
AMERICAN PSYCHO (18)
Starring: Christian Bale, Samantha Mathis, Willem Dafoe
Comedy, crime, drama
A wealthy New York City investment banking executive, Patrick Bateman, hides his alternate psychopathic ego from his co-workers and friends as he delves deeper into his violent, hedonistic fantasies. Controversial adaptation of the best seller with a brilliant performance from Christian Bale. Strong violence, sexuality, drug use and language.
NOW TV/SKY CINEMA
SAY ANYTHING…(15)
Starring: John Cusack, Ione Skye, John Mahoney
Comedy, drama, romance
A noble underachiever and a beautiful valedictorian fall in love the summer before she goes off to college. Touching teen rom-com from the director of Jerry Maguire. Mature thematic material, language, some sexual content, and teen drinking.
CRAZY HEART (15)
Starring: Jeff Bridges, Robert Duvall, Colin Farrell, Maggie Gyllenhaal
Drama, musical
A faded country music musician is forced to reassess his dysfunctional life during a doomed romance that also inspires him. Solid drama with an Oscar-winning performance from Jeff Bridges. Language and brief sexuality.
DISNEY+
THE INCREDIBLES (U)
Starring: Brad Bird, Holly Hunter, Samuel L. Jackson
Comedy, Action, Animation
A family of undercover superheroes, while trying to live the quiet suburban life, are forced into action to save the world. Exciting, funny Pixar animation. The Incredibles 2 is also available. Mild violence, threat.
HERBIE FULLY LOADED (U)
Starring: Lindsay Lohan, Michael Keaton, Matt Dillon
Adventure, comedy, family
Maggie Peyton, the new owner of Herbie, Number 53, the free-wheelin' Volkswagen bug with a mind of its own, puts the car through its paces on the road to becoming a NASCAR competitor. Fun reboot about the magical car. Car stunts and very mild language.
MOVIES ON TERRESTRIAL TV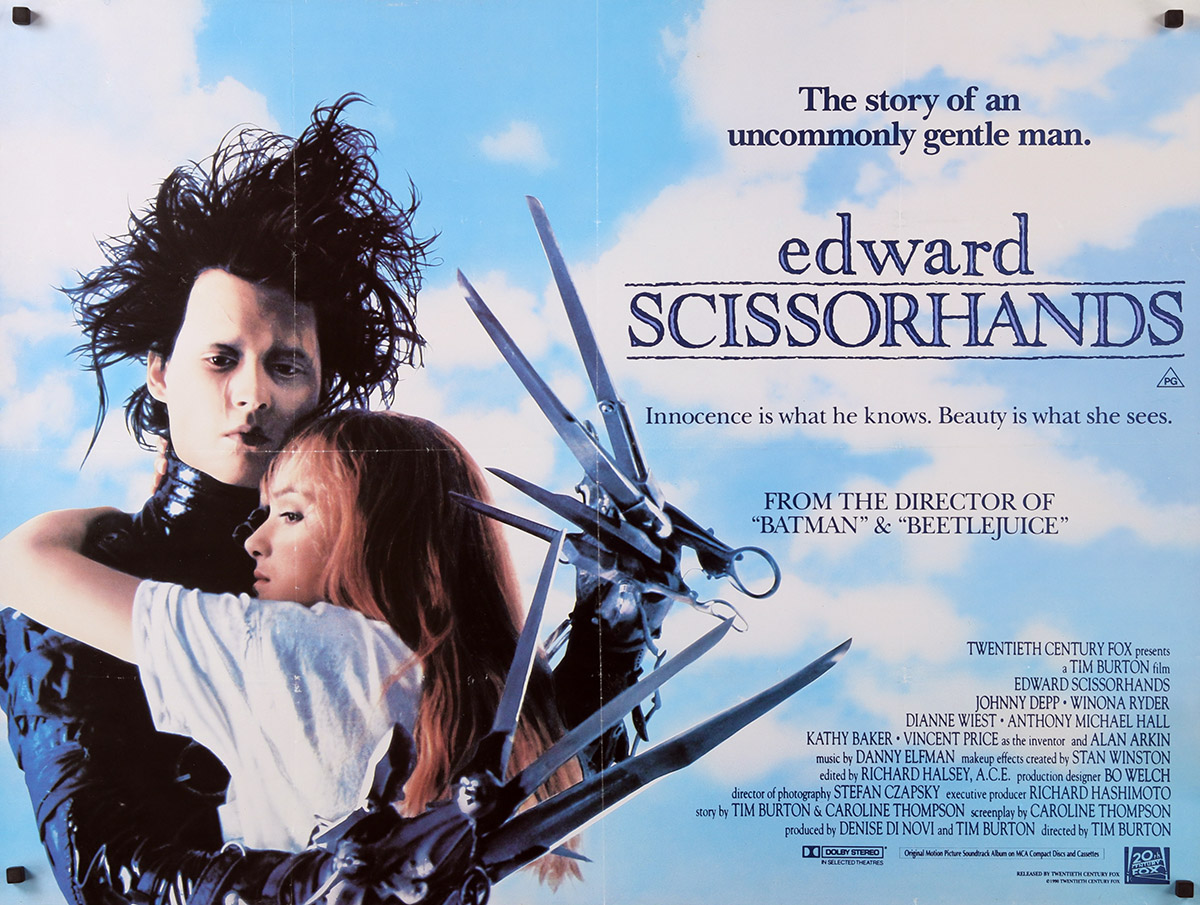 EDWARD SCISSORHANDS (PG)
11am Film4
Starring: Johnny Depp, Winona Ryder
Fantasy, drama, romance
An artificial man, who was incompletely constructed and has scissors for hands, leads a solitary life. Then one day, a suburban lady meets him and introduces him to her world. Tim Burton's magical love story. Moderate violence.
THE BRIDGE ON THE RIVER KWAI (PG)
12.25pm Channel 5
Starring: William Holden, Alec Guinness, Jack Hawkins
War, action, adventure
British POWs build a railway bridge across the river Kwai for their Japanese captors, oblivious of the Allies' plans to destroy it. Epic war drama with n Oscar-winning performance from Alec Guinness. Mild violence.
THE COURT JESTER (U)
12.35pm Talking Pictures TV
Starring: Danny Kaye, Basil Rathbone, Glynis Johns
Comedy, adventure, musical
A hapless carnival performer masquerades as the court jester as part of a plot against an evil ruler who has overthrown the rightful King. Hilarious comedy with Danny Kaye on cracking form.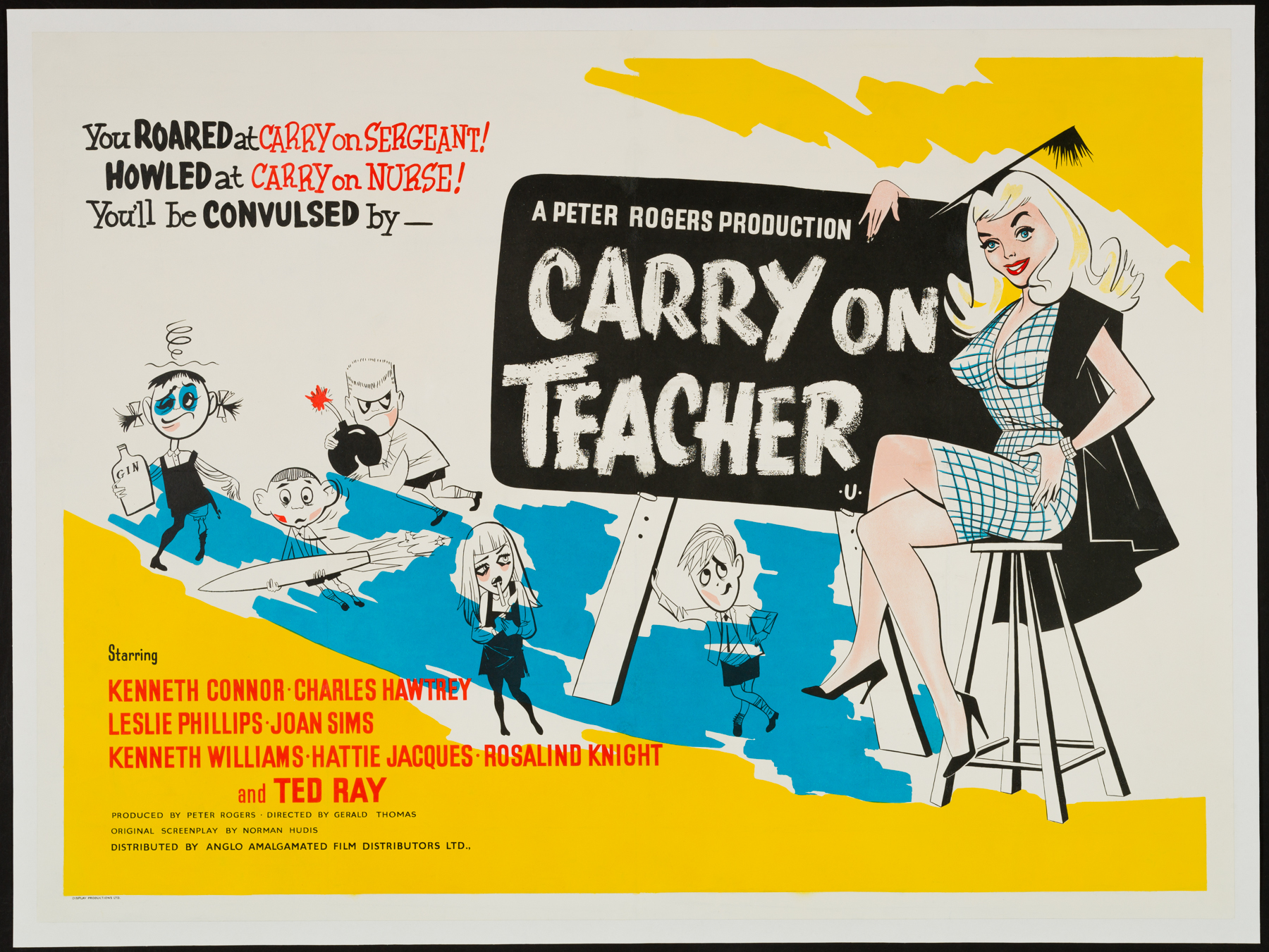 CARRY ON TEACHER (U)
1.15pm Film4
Starring: Ted Ray, Kenneth Connor, Leslie Phillips, Charles Hawtrey
Comedy
Pupils run amok at Maudlin Street School in an attempt to hang on to their headmaster. He has applied for a new job, but the students like him and don't want to lose him. Fun early entry to the Carry On series. Mild sex references and comic violence. Black and White.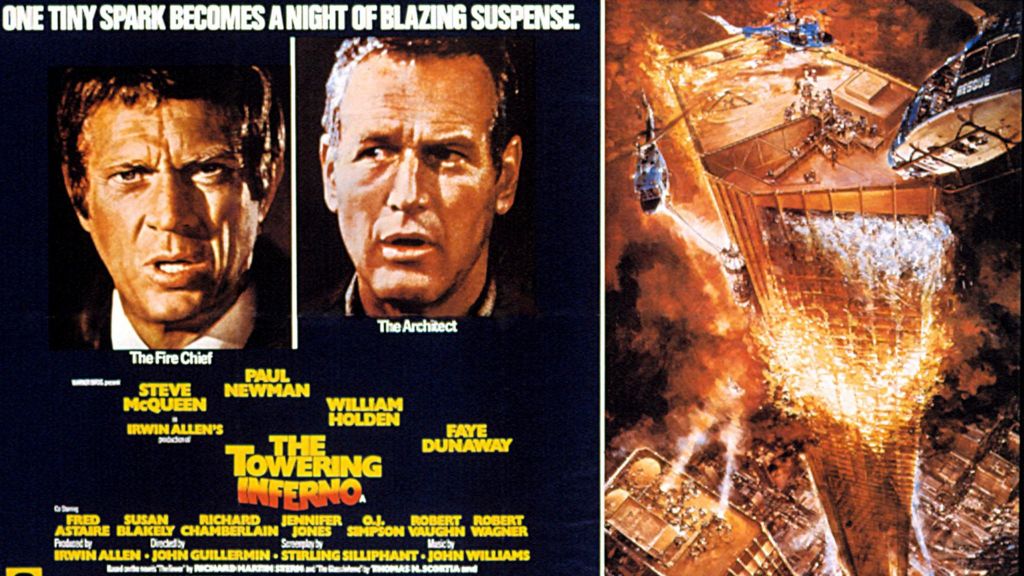 THE TOWERING INFERNO (15)
1.35pm ITV4
Starring: Steve McQueen, Paul Newman, William Holden, Faye Dunaway
Action, adventure, drama
At the opening party of a colossal, but poorly constructed, office building, a massive fire breaks out that threatens to destroy the tower and everyone in it. The granddaddy of disaster movies with an all-star cast and spectacular stunts and effects. Moderate violence and threat. May be edited for content.
TWISTER (PG)
1.50pm ITV1
Starring: Bill Paxton, Helen Hunt
Action, adventure, drama
Bill and Jo Harding, advanced storm chasers on the brink of divorce, must join together to create an advanced weather alert system by putting themselves in the cross-hairs of extremely violent tornadoes. Moderate violence, language and threat.
JASON AND THE ARGONAUTS (U)
3.45pm Channel 5
Starring: Todd Armstrong, Nancy Kovak
Action, adventure, fantasy
The legendary Greek hero leads a team of intrepid adventurers in a perilous quest for the legendary Golden Fleece. Fun family adventure with excellent effects from Ray Harryhausen. Mild fantasy violence and scary scenes.
THE LEGO BATMAN MOVIE (U)
4.30pm ITV2
Starring: Will Arnett, Jenny Slate, Ralph Fiennes
Comedy, Animation, Action
A cooler-than-ever Bruce Wayne must deal with the usual suspects as they plan to rule Gotham City, while discovering that he has accidentally adopted a teenage orphan who wishes to become his sidekick. Hilarious comedy from the Lego Movie team. Mild comic violence, rude humour, very mild bad language.
WHERE EAGLES DARE (PG)
4.45pm ITV4
Starring: Richard Burton, Clint Eastwood, Mary Ure
Action, adventure, war
Allied Agents stage a daring raid on a castle where the Nazis are holding American Brigadier General George Carnaby (Robert Beatty) prisoner, but that's not all that's really going on. Terrific boys own adventure. Violence.
HOME ALONE (PG)
5pm Film4
Starring: Macaulay Culkin, Joe Pesci, Daniel Stern
Comedy, adventure
An eight-year-old troublemaker must protect his house from a pair of burglars when he is accidentally left home alone by his family during Christmas vacation. Christmas favourite from John Hughes. moderate slapstick violence and infrequent moderate language.
GREASE (PG)
5.50pm Channel 4
Starring: John Travolta, Olivia Newton-John, Stockard Channing
Musical, Romance, Comedy
Good girl Sandy Olsson (Olivia Newton-John) and greaser Danny Zuko (John Travolta) fell in love over the summer. When they unexpectedly discover they're now in the same high school, will they be able to rekindle their romance? Classic 70s musical that spawned a string of hits. Frequent mild sex references and mild language.
JURASSIC WORLD (12)
6.35pm ITV2
Starring: Chris Pratt, Judy Greer, Vincent D'Onofrio, Bryce Dallas Howard
Science Fiction, Drama, Adventure
A new theme park, built on the original site of Jurassic Park, creates a genetically modified hybrid dinosaur, the Indominus Rex, which escapes containment and goes on a killing spree. Exciting adventure reboot. Moderate threat, occasional bloody moments, action violence. May be edited for content.
TIMECOP (15)
9pm Sony Movies Action
Starring: Jean-Claude Van Damme, Mia Sara, Ron Silver
Action, crime,sci-fi
Max Walker, an officer for a security agency that regulates time travel, must fend for his life against a shady politician who's intent on changing the past to control the future. Possibly Jean-Claude Van Damme best film. Strong violence, language and sex.
BABY DRIVER (15)
9pm Sony Movies
Starring: Ansel Elgort, Lily James, Eiza González, Jon Bernthal, Kevin Spacey, Jon Hamm, Jamie Foxx
Comedy, Action, Crime
After being coerced into working for a crime boss, a young getaway driver finds himself taking part in a heist doomed to fail. Brilliant crime movie from Edgar Wright, the director of Hot Fuzz. Strong language, violence.
FARGO (18)
10.35pm ITV4
Starring: Frances McDormand, William H. Macy, Steve Buscemi
Comedy, crime, drama, thriller
Jerry Lundegaard's inept crime falls apart due to his and his henchmen's bungling and the persistent police work of the quite pregnant Marge Gunderson. Cracking black comedy from the Coen Brothers. Strong violence, language and sex.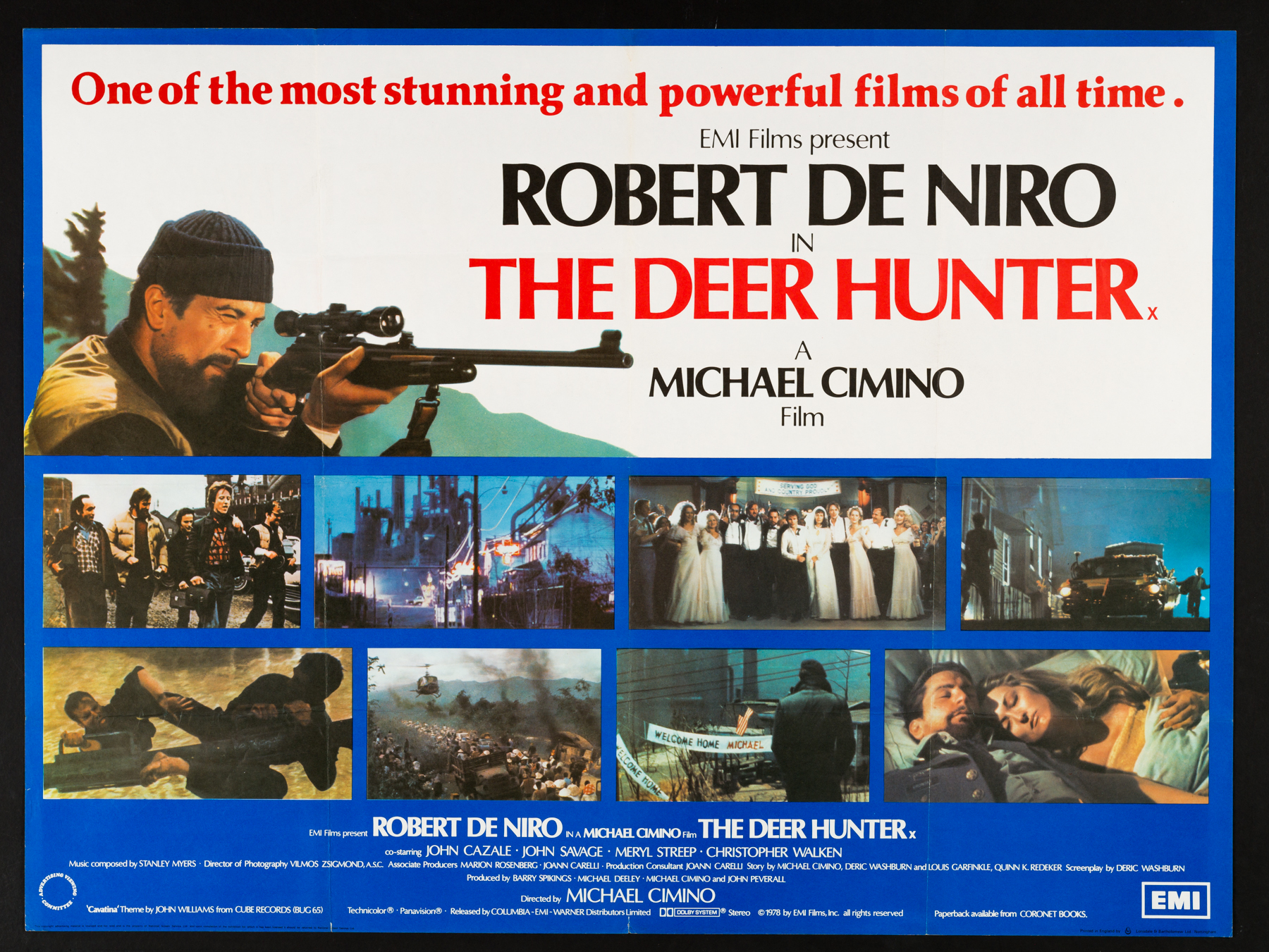 THE DEER HUNTER (18)
10.35pm BBC1
Starring: Robert De Niro, John Cazale, John Savage, Mery Streep, Christopher Walken
War, Drama
An in-depth examination of the ways in which the U.S. Vietnam War impacts and disrupts the lives of people in a small industrial town in Pennsylvania. Brutal Oscar-winning Vietnam drama. Strong graphic war violence, disturbing images, language and some nudity.
LEGEND (18)
11pm Channel 4
Starring: Tom Hardy, Taron Egerton, Emily Browning
Biopic, crime, drama
Identical twin gangsters Ronald and Reginald Kray terrorize London during the 1960s. Tough biopic with a brilliant performance from Tom Hardy as the twins. Strong violence, language, some sexual and drug material.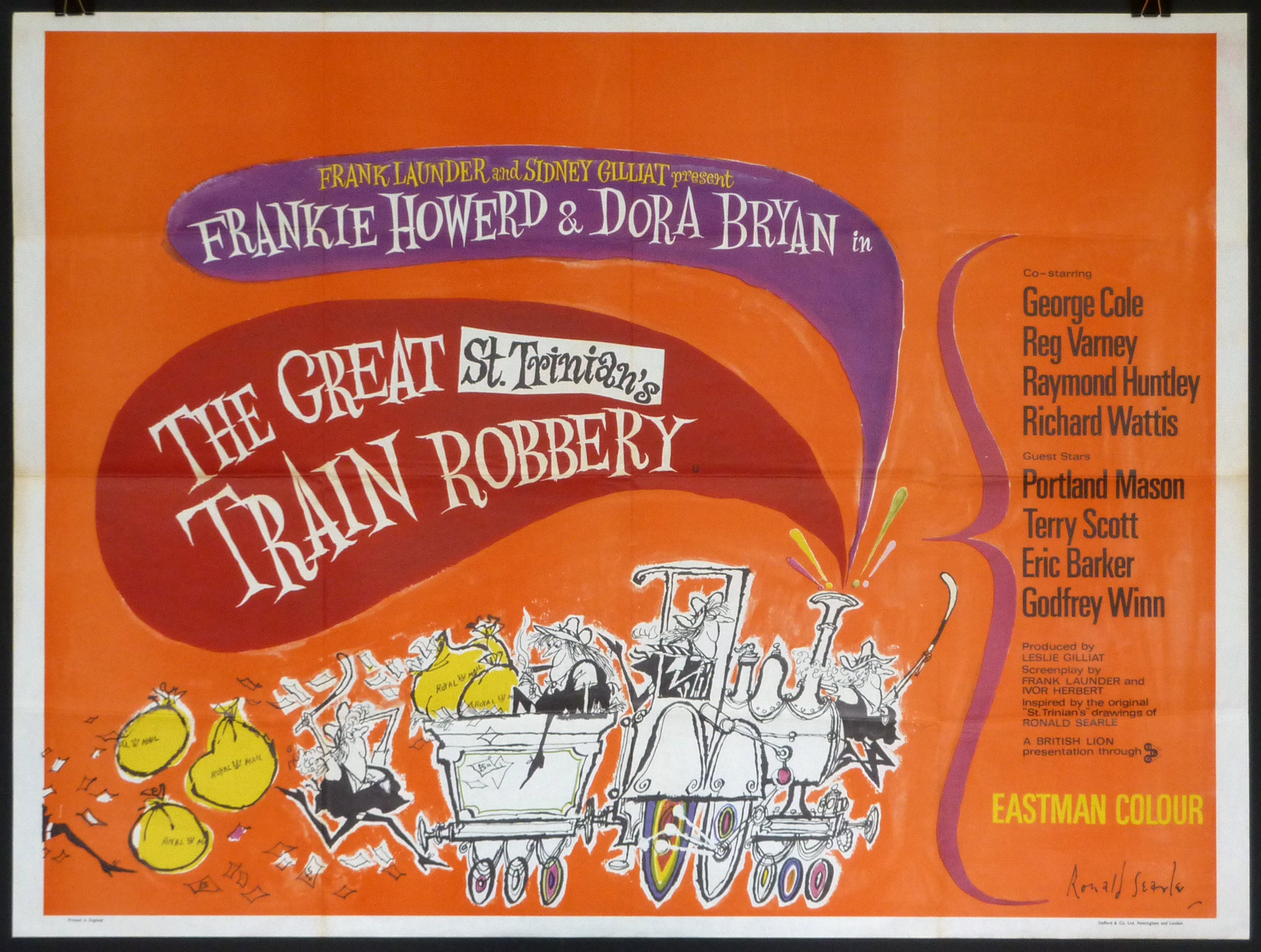 THE GREAT ST TRINIAN'S TRAIN ROBBERY (U)
12.05am ITV3
Starring: Frankie Howerd, Dora Bryan, George Cole
Comedy
The all-girl school foil an attempt by train robbers to recover two and a half million pounds hidden in their school. Better than average entry to the comedy franchise. Mild language and sex references.
NORTHERN SOUL (15)
1.25am Channel 4
Starring: Antonia Thomas, Steve Coogan, Christian McKay
Drama, music
Set in 1974, an authentic and uplifting tale of two friends whose horizons are opened up by the discovery of black American soul music. Fans of soul music will love this. Strong language, drug use, sex.