Morning!
Another Wednesday but it's still grey and murky, with rain coming again! So time to cuddle up under a blanket and watch a movie.
Stay safe, stay inside and Happy Wednesday!
AMAZON PRIME
THE INTERN (12)
Starring: Anne Hathaway, Robert De Niro, Rene Russo
Comedy, drama
Seventy-year-old widower Ben Whittaker has discovered that retirement isn't all it's cracked up to be. Seizing an opportunity to get back in the game, he becomes a senior intern at an online fashion site, founded and run by Jules Ostin. Sweet-natured comedy-drama. Infrequent strong language, moderate sex references.
HENRY V (12)
Starring: Kenneth Branagh, Brian Blessed, Richard Briers
Drama, action, war
In the midst of the Hundred Years War, the young King Henry V of England (Sir Kenneth Branagh) embarks on the conquest of France in 1415. Kenneth Branagh's spectacular adaptation of Shakespeare's historical drama. Moderate violence, injury detail.
NETFLIX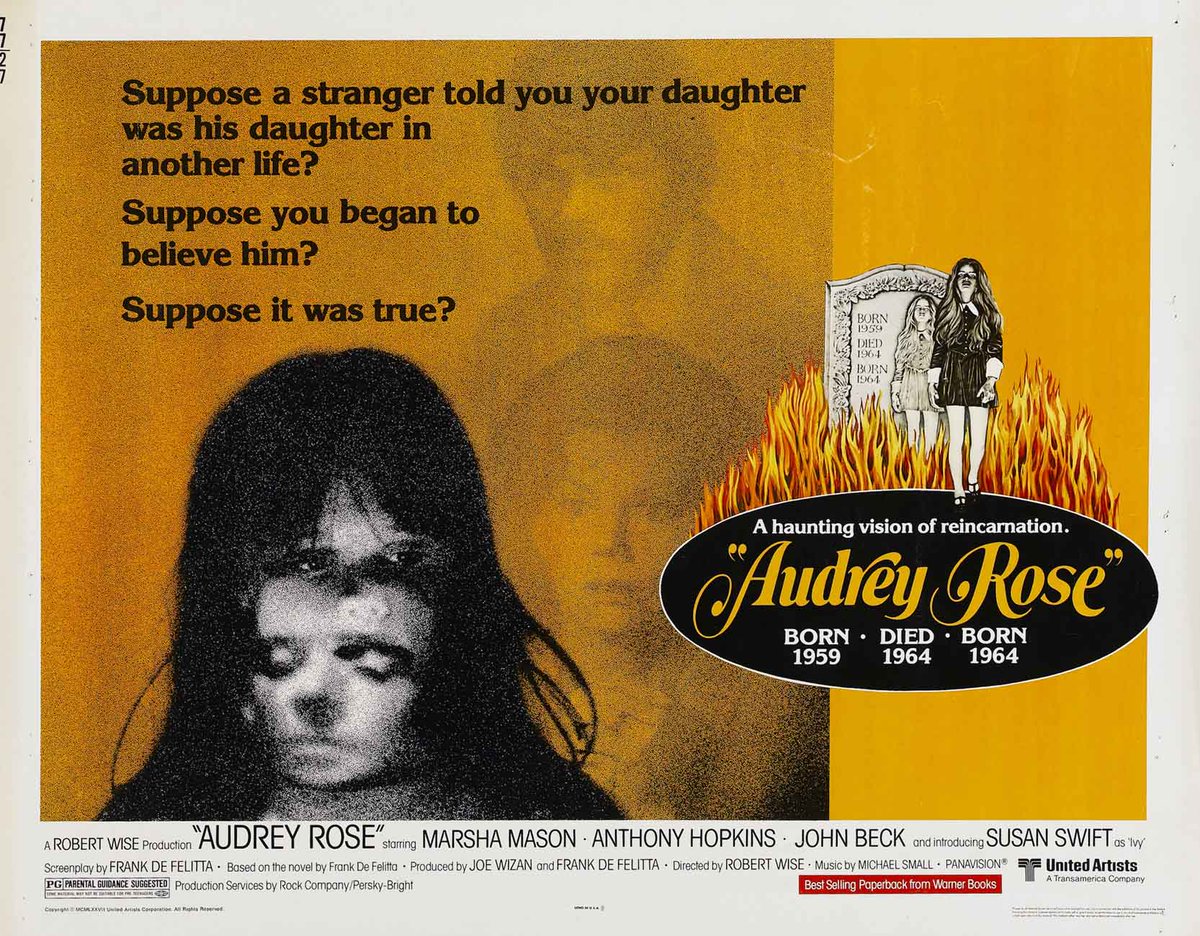 AUDREY ROSE (15)
Starring: Marsha Mason, Anthony Hopkins, John Beck, Susan Swift
Horror, drama
A stranger attempts to convince a happily married couple that their daughter is actually his daughter reincarnated. Creepy 70s horror. Violence, language, scenes of child in distress.
THE RAID (18)
Starring: Iko Uwais, Ananda George, Ray Sahetapy
Action, adventure, thriller
A S.W.A.T. team becomes trapped in a tenement run by a ruthless mobster and his army of killers and thugs. Brutally violent action movie. Frequent strong bloody violence and gore, strong language. Subtitled.
NOW TV/SKY CINEMA
TRADING PLACES (15)
Starring: Dan Aykroyd, Eddie Murphy, Jamie Lee Curtis, Ralph Bellamy, Don Ameche, Denholm Elliott
Comedy
A snobbish investor and a wily street con artist find their positions reversed as part of a bet by two callous millionaires. Hilarious seasonal comedy. Strong language, drug references, nudity.
ELECTION (15)
Starring: Matthew Broderick, Reese Witherspoon
Comedy, drama
A high school teacher's personal life becomes complicated as he works with students during the school elections, particularly with an obsessive overachiever determined to become student body president. Brilliant satire. Very strong language and moderate sex.
DISNEY+
EMIL AND THE DETECTIVES (U)
Starring:  Bryan Russell, Walter Slezak, Roger Mobley
Comedy, drama
Emil goes to Berlin to see his grandmother with a large amount of money and is offered sweets by a strange man that make him sleep. He wakes up at his stop with no money. It is up to him and a group of children to save the day. Forgotten Disney family comedy. Mild peril.
SOLO: A STAR WARS STORY (12)
Starring: Alden Ehrenreich, Woody Harrelson, Emilia Clarke, Donald Glover, Thandie Newton, Paul Bettany, Phoebe Waller-Bridge
Science Fiction, Adventure, Action
During an adventure into the criminal underworld, Han Solo meets his future co-pilot Chewbacca and encounters Lando Calrissian years before joining the Rebellion. Stand-alone Star Wars movie about the young Han Solo. Moderate violence.
MOVIES ON TERRESTRIAL TV
CARRY ON SPYING (U)
11am Film4
Starring: Kenneth Williams, Barbara Windsor, Bernard Cribbins, Charles Hawtrey
Comedy
A top secret chemical formula has been stolen by STENCH (the Society for the Total Extinction of Non-Conforming Humans), and so Agent Simpkins and his three trainees are hot on the trail, chasing the villains across the world. The Carry On team take on the 60s spy films. Innuendo. Black and White.
THE LEAGUE OF GENTLEMEN (PG)
Starring: Jack Hawkins, Nigel Patrick, Roger Livesey, Richard Attenborough, Bryan Forbes
Comedy, crime, thriller
A disgruntled veteran recruits a group of disgraced colleagues to perform a bank robbery with military precision. Classic crime caper. Mild language and sex references.
GENTLEMEN PREFER BLONDES (U)
3pm Film4
Starring: Jane Russell, Marilyn Monroe
Musical, Comedy, Romance
Showgirls Lorelei Lee and Dorothy Shaw travel to Paris, pursued by a private detective hired by the suspicious father of Lorelei's fiancé, as well as a rich, enamoured old man and many other doting admirers. Colourful comedy musical.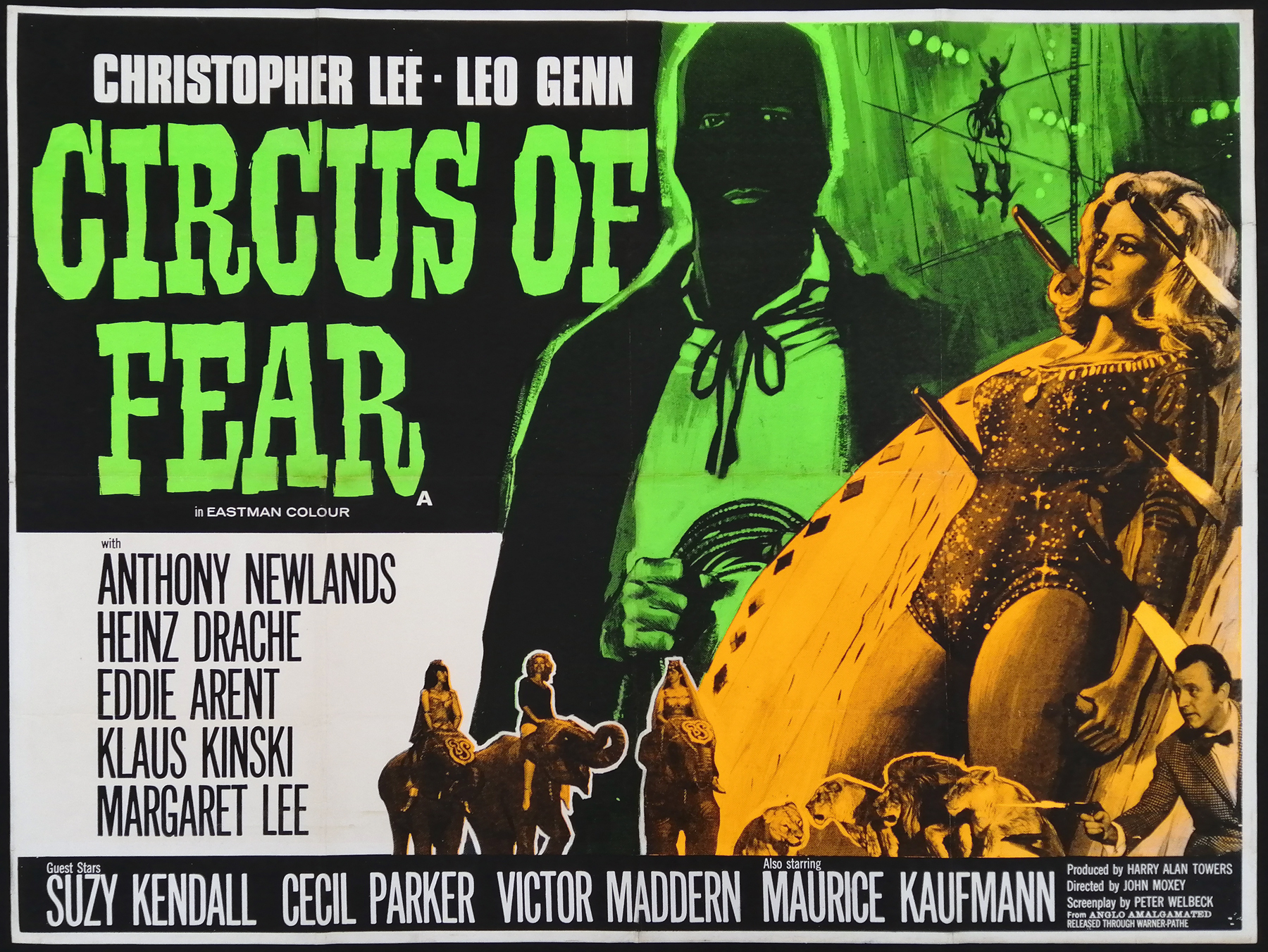 CIRCUS OF FEAR (PG)
Starring: Christopher Lee, Leo Genn, Anthony Newlands
Mystery, thriller, horror
A circus becomes the location for stolen loot and murder. B-movie British thriller. Mild violence and intense scenes.
SUNSHINE ON LEITH (PG)
4.50pm  Film4
Starring: George MacKay, Peter Mullan, Jason Flemyng, Jane Horrocks
Musical. drama
Two soldiers return home to Edinburgh to resume their romantic and family lives. Wonderful feel-good musical based on the songs of The Proclaimers. From Dexter Fletcher, the director of Rocketman. Mild language, violence and sex references.
THE TAMING OF THE SHREW (U)
6.35pm Sony Movies Classic
Starring: Elizabeth Taylor, Richard Burton
Comedy, drama, romance
Brutish, fortune-hunting scoundrel Petruchio (Richard Burton) tames his wealthy, shrewish wife, Katharina (Dame Elizabeth Taylor). Bright version of Shakespeare's play.
BACK TO THE FUTURE (PG)
6.45pm Film4
Starring: Michael J. Fox, Crispin Glover, Christopher Lloyd, Lea Thompson
Science Fiction, Adventure, Comedy
Marty McFly, a 17-year-old high school student, is accidentally sent thirty years into the past in a time-traveling DeLorean invented by his close friend, the eccentric scientist Doc Brown. Now classic 80s time-travelling comedy. mild language, sexual reference and violence.
BRIDGE TO TERABITHIA (PG)
2.35pm Sony Movies
Starring: Tyler Atfield, Josh Hutcherson, Erin Annis
Fantasy, drama, family
A preteen's life turns upside down when he befriends the new girl in school, and they imagine a whole new fantasy world to escape reality. Incredibly moving family drama. Scary scenes and emotional distress.
YOU ONLY LIVE TWICE (PG)
Starring: Sean Connery, Akiko Wakabayashi, Mie Hama, Tetsuro Tamba, Teru Shimada, Karin Dor, Donald Pleasence
Action, adventure, thriller
Secret Agent James Bond and the Japanese Secret Service must find and stop the true culprit of a series of space hijackings before a war is provoked between Russia and the United States. Grand-scale Bond with a spectacular ending. mild violence, sexual references and threat.
THE BUTTERFLY EFFECT (15)
9pm Sony Movies
Starring: Ashton Kutcher, Amy Smart
Drama, sci-fi, thriller
Evan Treborn suffers blackouts during significant events of his life. As he grows up, he finds a way to remember these lost memories and a supernatural way to alter his life by reading his journal. Interesting sci-fi thriller. Strong language, violence, sex references and child abuse theme.
WATERLOO (U)
Starring: Rod Steiger, Christopher Plummer, Orson Welles
Action, biopic, war, drama
Facing the decline of everything he has worked to obtain, conqueror Napoleon Bonaparte and his army confront the British at the Battle of Waterloo. Impressive epic war drama. Mild violence.
FLATLINERS (15)
Starring: Kiefer Sutherland, Julia Roberts, Kevin Bacon, William Baldwin, Oliver Platt
Drama, horror, sci-fi
Five medical students experiment with "near death" experiences, until the dark consequences of past tragedies begin to jeopardize their lives. Flashy sci-fi horror from the 90s with extra mullets. Strong language, brief bloody surgery detail and violence, mild horror, moderate sex and nudity.
THIS PROPERTY IS CONDEMNED (12)
10pm Talking Pictures TV
Starring: Natalie Wood, Robert Redford, Charles Bronson
The dramatic love story of small-town Mississippi girl Alva Starr and railroad official Owen Legate, set during the Great Depression. Classic drama based on the Tennessee Williams play. Brief moderate violence.
ROCKY BALBOA (12)
10.20pm ITV4
Starring: Sylvester Stallone, Burt Young
Drama, sport
Thirty years after the ring of the first bell, Rocky Balboa comes out of retirement and dons his gloves for his final fight; against the reigning heavyweight champ Mason 'The Line' Dixon. Back to form Rocky movie. Infrequent moderate boxing violence and language.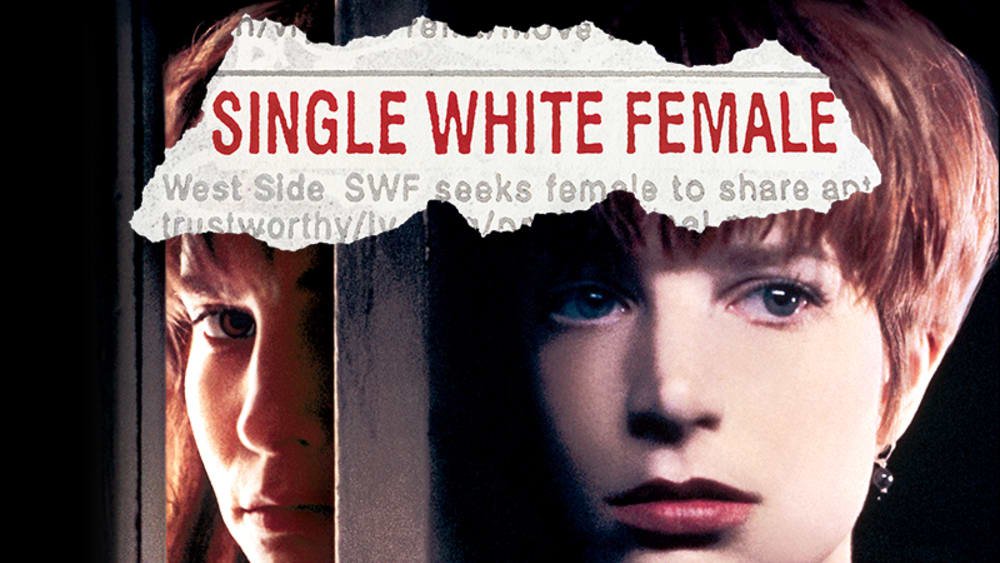 SINGLE WHITE FEMALE (18)
11pm 5*
Starring: Bridget Fonda, Jennifer Jason Leigh
Thriller
A woman advertising for a new roommate finds that something very strange is going on with the tenant who decides to move in. An unsettling thriller with two outstanding lead performances. Language, sexual content, nudity and violence.
PREDESTINATION (15)
11.30pm Sony Movies
Starring: Ethan Hawke, Sarah Snook, Noah Taylor
Action, sci-fi, thriller
For his final assignment, a top temporal agent must pursue the one criminal that has eluded him throughout time. The chase turns into a unique, surprising and mind-bending exploration of love, fate, identity and time travel taboos. Cracking sci-fi time-travelling drama. Strong violence, sex, strong language.
I'LL NEVER FORGET WHAT'S 'IS NAME (15)
11.45pm Sony Picture
Starring: Oliver Reed, Orson Welles, Wendy Craig
Comedy, drama
The professional and romantic misadventures of an advertising executive in 1960s swinging London. Michael Winner directs this slice of 60s nostalgia. Strong sex references, bloody images and language.
SHAUN OF THE DEAD (15)
1.30am ITV2
Starring: Simon Pegg, Nick Frost
Horror, comedy
A man's uneventful life is disrupted by the zombie apocalypse. Hugely popular British comedy-horror. Very strong language and strong bloody horror.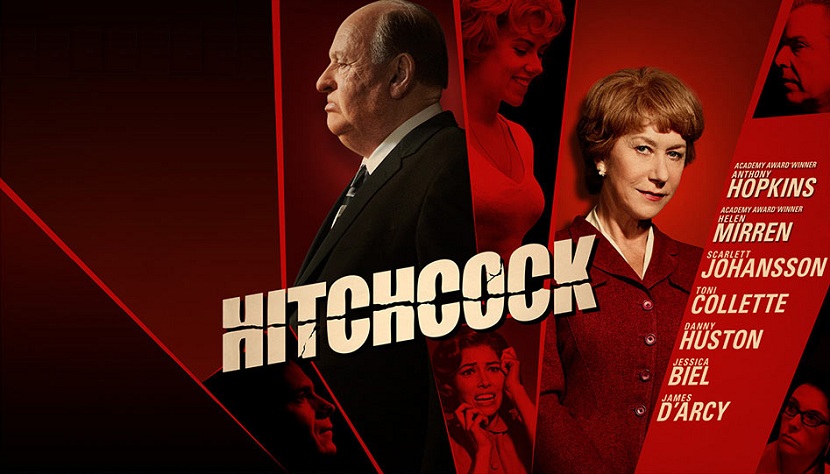 HITCHCOCK (12)
2.15am Channel 4
Starring: Anthony Hopkins, Helen Mirren, Scarlett Johansson
Biopic, drama
The relationship between Alfred Hitchcock and his wife Alma Reville during the filming of Psycho in 1959 is explored. Interesting biopic about a legendary filmmaker. Moderate horror, threat and sex references.