Morning!
It is HOT out there already! Why sit inside and watch movies when you can take in the glorious weather? If you're not a heat fan, then here are some recommendations today.
Stay safe, look after yourself and Happy Wednesday!
AMAZON PRIME
THE FAREWELL (PG)
Starring: Awkwafina, Tzi Ma, Diana Lin
Comedy, drama
A Chinese family discovers their grandmother has only a short while left to live and decide to keep her in the dark, scheduling a wedding to gather before she dies. Wonderful independent comedy-drama with plenty of heart. Mild bad language, sex references. Subtitled.
J. EDGAR (15)
Starring: Leonardo DiCaprio, Armie Hammer, Judi Dench
Drama, biopic, romance
J. Edgar Hoover, powerful head of the F.B.I. for nearly fifty years, looks back on his professional and personal life. Clint Eastwood's biopic of the notorious Hoover with a strong lead in Leonardo DiCaprio. Infrequent strong language.
NETFLIX
THE BOUNTY (15)
Starring: Anthony Hopkins, Mel Gibson, Edward Fox, Laurence Olivier, Daniel Day Lewis
Adventure, drama
The story of Lieutenant Bligh (Sir Anthony Hopkins), whose cruelty leads to a mutiny on his ship. Follows both the efforts of Fletcher Christian (Mel Gibson) to get his men beyond the reach of British retribution and the epic voyage of Lieutenant Bligh to get his loyalists safely to East Timor in a tiny lifeboat. Updated version of the classic story. Moderate violence and nudity.
BLUE VELVET (18)
Starring: Kyle MacLachlan, Isabella Rossellini, Dennis Hopper, Laura Dern
Thriller, drama
The discovery of a severed human ear found in a field leads a young man on an investigation related to a beautiful, mysterious nightclub singer and a group of psychopathic criminals who have kidnapped her child. David Lynch's dark and disturbing slice of Americana. Sexual violence, strong sex, violence, language.
NOW TV/SKY CINEMA
AIRPLANE! (12)
Starring: Robert Hays, Julie Hagerty, Lloyd Bridges, Leslie Nielsen
Comedy
A man afraid to fly must ensure that a plane lands safely after the pilots become sick. Still one of the funniest comedies ever made! Language, sexual references and drug use.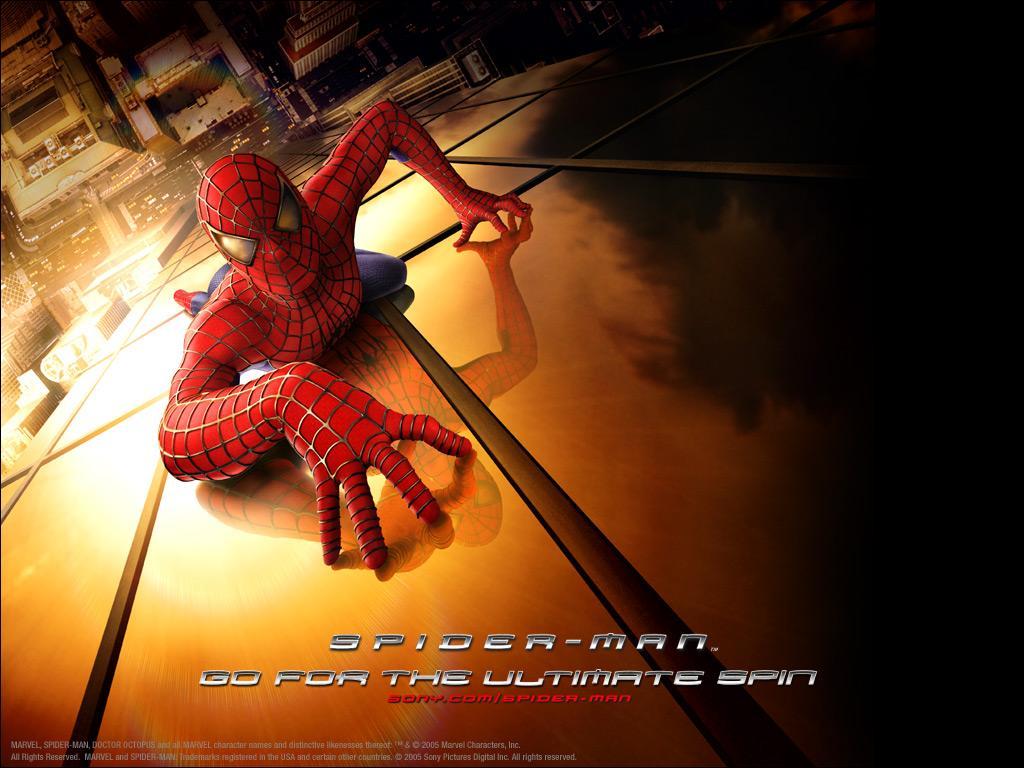 SPIDER-MAN (12)
Starring: Tobey Maguire, Willem Dafoe, Kirsten Dunst, James Franco
Fantasy, Drama, Adventure, Action
When bitten by a genetically modified spider, a nerdy, shy, and awkward high school student gains spider-like abilities that he eventually must use to fight evil as a superhero after tragedy befalls his family. Sam Raimi's original Spider-Man with Tobey Maguire as the web-slinger. Violence, language and peril.
DISNEY+
THE CAT FROM OUTER SPACE (U)
Starring: Ken Berry, Sandy Duncan, Roddy McDowall
Sci-fi, Comedy, Family
Three scientists help an Alien feline, stranded on Earth, to repair its damaged spacecraft in order to return home but their efforts are hampered by inept army officials and foreign spies. Enjoyable family comedy.
LILO AND STITCH (U)
Starring: Daveigh Chase, Jason Scott Lee
Animation, adventure, comedy, sci-fi
A Hawaiian girl adopts an unusual pet who is actually a notorious extra-terrestrial fugitive. Disney animation with a great use of Elvis songs, Mild language and violence.
MOVIES ON TERRESTRIAL TV
THE PROFESSIONALS (PG)
11am Film4
Starring: Burt Lancaster, Lee Marvin, Robert Ryan, Woody Strode, Jack Palance, Claudia Cardinale
Western, Action, Adventure
An arrogant Texas millionaire hires four adventurers to rescue his kidnapped wife from a notorious Mexican bandit. Superb western adventure. Mild violence and sex references.
CITY UNDER THE SEA (U)
12.50pm Talking Pictures TV
Starring: Vincent Price, Tab Hunter
Adventure, fantasy, horror
In 1903, in Cornwall, a group of locals discover an underwater city, dating back to 1803, that hides a society of smugglers and aquatic creatures. Perfectly fine time-waster. Mild peril.
FATHER BROWN (aka THE DETECTIVE) (PG)
1pm Sony Movies Classic
Starring: Alec Guinness, Joan Greenwood, Peter Finch
Comedy, Crime, Drama
Works of art are disappearing, stolen by a master thief, a master of disguise. Father Brown has two goals: to catch the thief and to save his soul. Charming gentle detective drama. Mild language. Black and white.
HOW GREEN WAS MY VALLEY (U)
1.25pm Film4
Starring: Walter Pidgeon, Maureen O'Hara, Roddy McDowall
Drama
At the turn of the century in a Welsh mining village, the Morgans, he stern, she gentle, raise coal-mining sons and hope their youngest will find a better life. John Ford directs this Oscar-winning drama. Very mild violence. Black and white.
CARVE HER NAME WITH PRIDE (PG)
2.30pm Talking Pictures TV
Starring: Virginia McKenna, Paul Scofield, Jack Warner
War, biopic, drama
During World War II, a recently widowed young woman is recruited to work as a spy in France. Classic wartime drama based on a true story. Violence. Black and white.
VIVACIOUS LADY (U)
3pm BBC2
Starring: Ginger Rogers, James Stewart
Comedy, romance
A professor marries a nightclub singer, much to the consternation of his family and friends back home. Rarely seen early comedy romance with James Stewart and Ginger Rogers. Black and white.
GALLIPOLI (PG)
3.55pm Film4
Starring: Mel Gibson, Mark Lee, Bill Kerr
Adventure, drama
Two Australian sprinters face the brutal realities of war when they are sent to fight in the Gallipoli campaign in Turkey during World War I. Powerful and heartbreaking war drama. Mild language, violence and sexual references.
THE 7TH VOYAGE OF SINBAD (U)
4pm Horror Channel
Starring: Kerwin Mathews, Kathryn Grant
Action, adventure, fantasy
When a princess is shrunken by an evil wizard, Sinbad must undertake a quest to an island of monsters to cure her and prevent a war. High adventure with effects by Ray Harryhausen. Violence and scary scenes.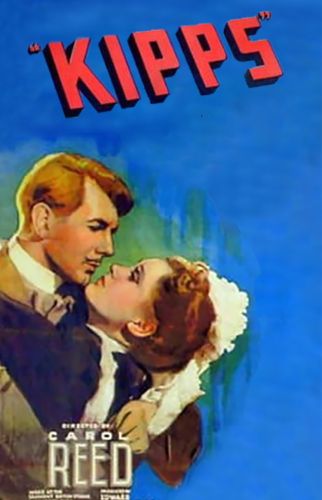 KIPPS (U)
5.30pm Talking Pictures
Starring: Michael Redgrave, Phyllis Calvert
Comedy, drama
Kipps the draper's apprentice falls in love with a girl above his station. When he unexpectedly inherits a fortune, he thinks his dream has come true. But money can't make him a gentleman, or bring him the girl he really wants…The original story that led to the musical Half A Sixpence. Black and white.
A BEAUTIFUL MIND (12)
6.10pm Film4
Starring: Russell Crowe, Ed Harris, Jennifer Connelly, Paul Bettany
Drama, biopic
After John Nash, a brilliant but asocial mathematician, accepts secret work in cryptography, his life takes a turn for the nightmarish. Ron Howard's Oscar-winning biopic of a troubled genius. Moderate sex references, violence and portrayal of schizophrenia.
THE AMBUSHERS (PG)
6.55pm Sony Movies Classic
Starring: Dean Martin, Senta Berger
Action, comedy
Secret agent Matt Helm must battle foreign spies and a rogue nation's exiled ruler in order to recover a hijacked U.S. government experimental flying saucer. More spy spoofing with Dean Martin. Mild violence and sexual references.
THE CABLE GUY (12)
7.05pm Sony Movies
Starring: Jim Carrey, Matthew Broderick
Comedy, drama
A lonely and mentally disturbed cable guy raised on television just wants a new friend, but his target, a designer, rejects him, with bad consequences. Dark comedy directed by Ben Stiller. Moderate sex references, violence and language.
THE MARTIAN (12)
9pm Film4
Starring: Matt Damon, Jessica Chastain, Kristen Wiig, Jeff Daniels
Science Fiction, Drama, Comedy
An astronaut becomes stranded on Mars after his team assume him dead, and must rely on his ingenuity to find a way to signal to Earth that he is alive. Hugely entertaining sci-fi and a cracking soundtrack. Infrequent strong language, injury detail.
LAKEVIEW TERRACE (15)
9pm Horror Channel
Starring: Samuel L. Jackson, Patrick Wilson, Kerry Washington
Crime, drama, thriller
Based on a true story, a troubled and racist African-American L.A.P.D. Officer will stop at nothing to force out a friendly interracial couple who just moved in next door to him. Chilling thriller with a strong performance from Samuel L. Jackson. Strong threat, violence, language and moderate sex references.
AUSTIN POWERS: INTERNATIONAL MAN OF MYSTERY (15)
9pm Sony Movies Classic
Starring: Mike Myers, Elizabeth Hurley, Michael York
Comedy, adventure
A 1960s secret agent is brought out of cryofreeze to oppose his greatest enemy in the 1990s, where his social attitudes are glaringly out of place. The first and funniest of Mike Myers' Austin Powers movies. Strong sex references and violence.
SUDDEN DEATH (15)
9pm ITV4
Starring: Jean-Claude Van Damme, Powers Boothe
Action, crime, thriller
A former fireman takes on a group of terrorists holding the Vice President and others hostage during the seventh game of the NHL Stanley Cup finals. Jean-Claude Van Damme best film. Die Hard at a hockey match. Strong violence, language.
DEEP BLUE SEA (15)
10pm 5*
Starring: Thomas Jane, Saffron Burrows, Samuel L. Jackson
Action, adventure, sci-fi, horror
Searching for a cure to Alzheimer's disease, a group of scientists on an isolated research facility become the prey, as a trio of intelligent sharks fights back. Gripping shark drama. Graphic shark attacks, violence, language.
THE MOLLY MAGUIRES (PG)
10.05pm Talking Pictures TV
Starring: Sean Connery, Richard Harris, Samantha Eggar
Drama
In the Pennsylvanian coal mines of 1876, a group of Irish immigrant workers begin to retaliate against the cruelty of their work environment. Powerful and tough drama. Violence and language.
DONNIE BRASCO (18)
11.05pm Sony Movies
Starring: Al Pacino, Johnny Depp
Biopic, crime, drama
An FBI undercover agent infiltrates the mob and finds himself identifying more with the mafia life, at the expense of his regular one. Tough true-life gangster story. Strong violence and language.
ROBOCOP (18)
11.10pm ITV4
Starring: Peter Weller, Nancy Allen, Daniel O'Herlihy, Ronny Cox
Sci-fi, action, crime
In a dystopic and crime-ridden Detroit, a terminally wounded cop returns to the force as a powerful cyborg haunted by submerged memories. Ultra-violent sci-fi thriller from the director of Basic Instinct. Strong graphic violence, drug content, brief nudity and language.
THE DAUGHTER (15)
11.45pm Film4
Starring: Geoffrey Rush, Anna Torv, Sam Neill, Miranda Otto
Drama
The story follows a man who returns home to discover a long-buried family secret, and whose attempts to put things right threaten the lives of those he left home years before. Australian drama based on an Ibsen play. Strong language, sex.
THE SNORKEL (12)
12.50am Talking Pictures TV
Starring: Peter Van Eyck, Betta St. John
Crime, horror, thriller
Although the police have termed her mother's death a suicide, a teenage girl believes her step-father murdered her. Gripping early Hammer thriller. Violence and threat. Black and white.
THE POSSIBILITIES ARE ENDLESS (12)
1.35am Film4
Starring: Edwyn Collins, William Collins, Grace Maxwell
Documentary
Imagine your mind has been wiped: memories, knowledge, experiences, language – every word you ever spoke, has vanished. If eventually you found the words, what would you say? For Edwyn Collins, 'The Possibilities Are Endless'. Incredible documentary about the Scottish singer. Strong language.
WITCHFINDER GENERAL (15)
2.45am Horror Channel
Starring: Vincent Price, Ian Ogilvy, Rupert Davies
Horror, Drama
A young soldier seeks to put an end to the evils caused by a vicious witch-hunter when the latter terrorizes his fiancée and kills her uncle. Cult classic horror. Strong horror violence, sex, sexual reference, nudity and a rape scene.