Morning!
It is horrible out there so stay in and watch a movie.
Stay safe, look after yourself and Happy Wednesday!
AMAZON PRIME
THE LAST BOY SCOUT (18)
Starring: Bruce Willis, Damon Wayans
Action, comedy, crime
A private detective's protected female witness is murdered, prompting him and the victim's boyfriend to investigate the crime that leads to a corrupt politician and a crooked football team owner. Exciting blockbuster from Tony Scott. Strong language, sexual content and violence.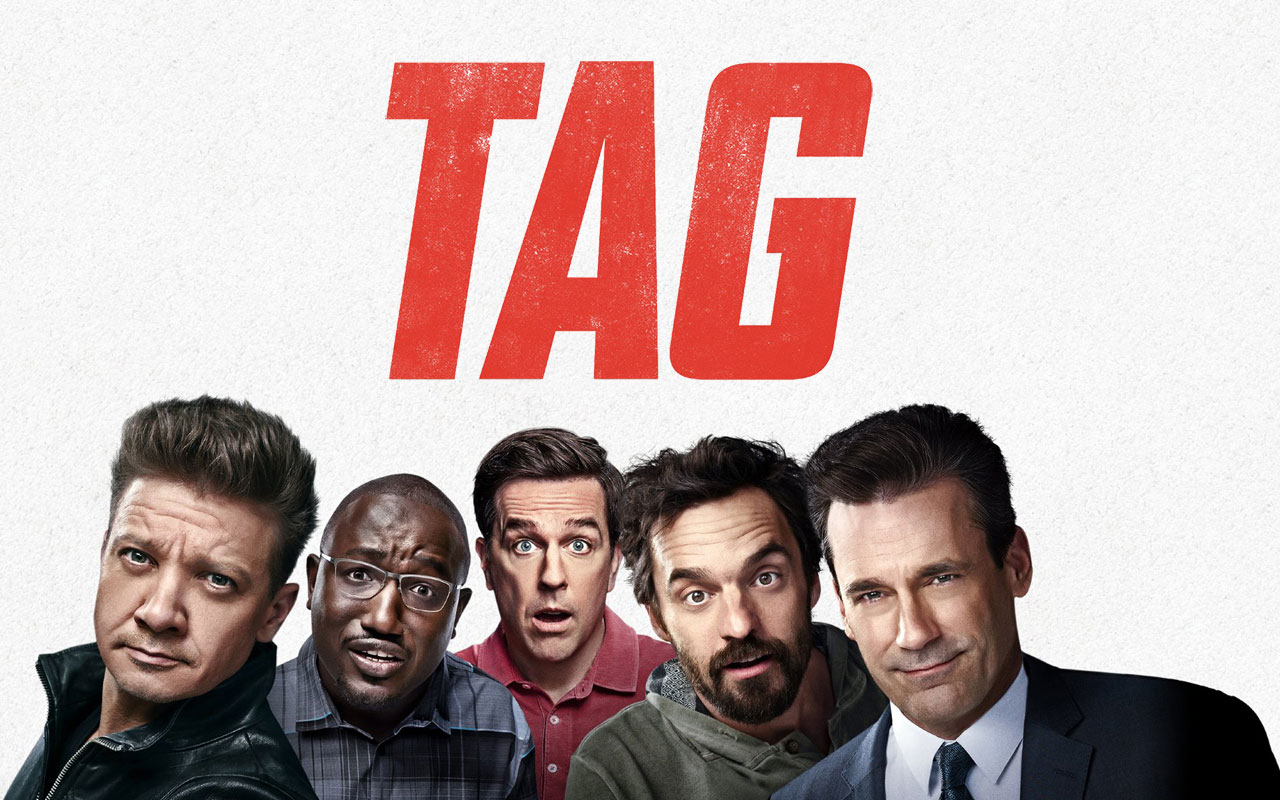 TAG (15)
Starring: Ed Helms, Jake Johnson, Annabelle Wallis, Hannibal Buress, Isla Fisher, Rashida Jones, Leslie Bibb, Jon Hamm, Jeremy Renner
Comedy
A small group of former classmates organise an elaborate, annual game of tag that requires some to travel all over the country. Bizarre comedy based on a true story. Strong language, sex references, drug misuse.
NETFLIX
MAMMA MIA! (PG)
Starring: Meryl Streep, Pierce Brosnan, Colin Firth, Stellan Skarsgard, Julie Walters, Dominic Cooper, Amanda Seyfried, Christine Baranski
Musical, Comedy, Romance
The story of a bride-to-be trying to find her real father told using hit songs by the popular 1970s group ABBA. Feel-good musical smash. Mild bad language, sex references.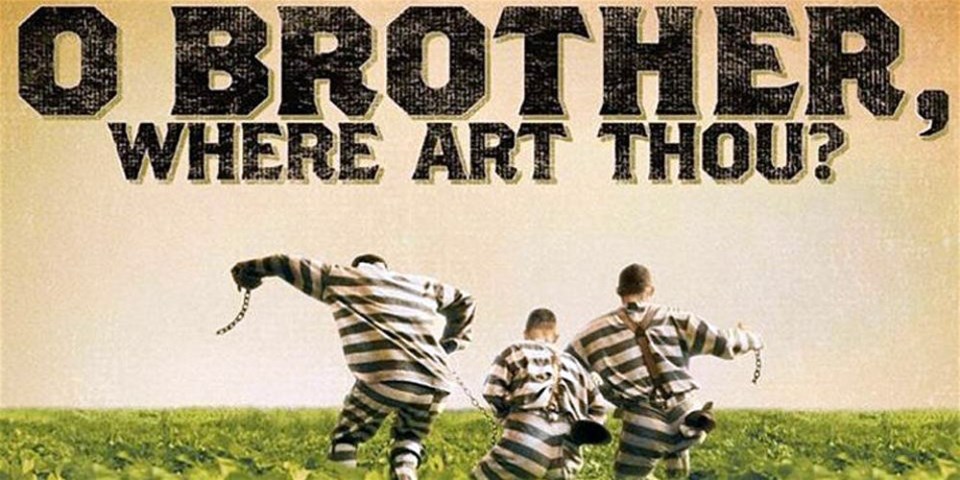 O BROTHER, WHERE ART THOU? (12)
Starring: George Clooney, John Turturro, Tim Blake Nelson
Comedy
In the deep south during the 1930s, three escaped convicts search for hidden treasure while a relentless lawman pursues them. Funny comedy from the Coen Brothers. Moderate violence.
NOW TV/SKY CINEMA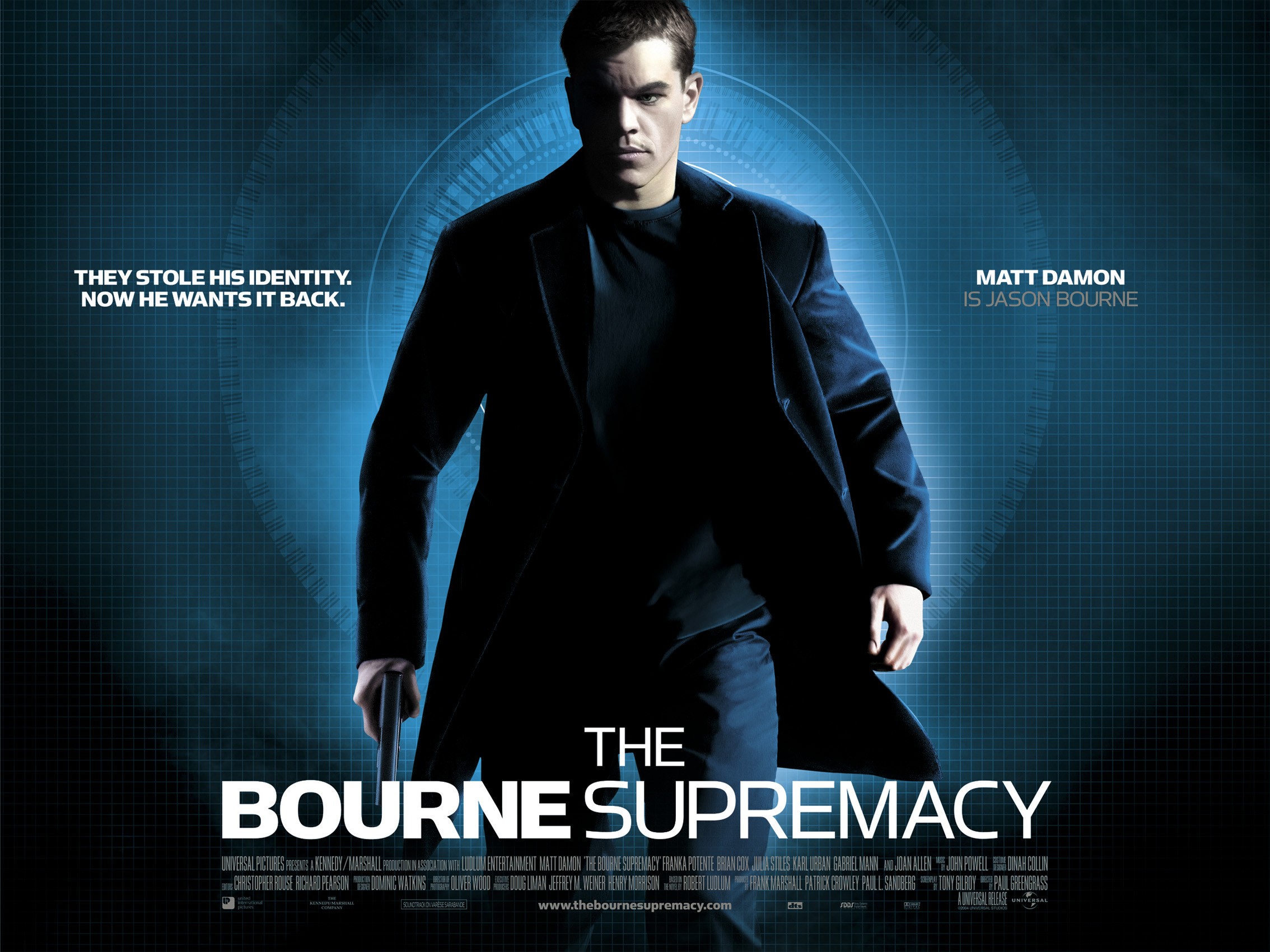 THE BOURNE SUPREMACY (12)
Starring: Matt Damon, Franka Potente, Brian Cox, Julia Stiles, Karl Urban
Action, Thriller
When Jason Bourne is framed for a CIA operation gone awry, he is forced to resume his former life as a trained assassin to survive. Superb sequel to the 2002 hit. Moderate violence and one use of strong language.
THE DARK KNIGHT (12)
Starring: Christian Bale, Michael Caine, Heath Ledger, Aaron Eckhart, Maggie Gyllenhaal, Gary Oldman, Morgan Freeman
Action, Crime, Drama, Fantasy
When the menace known as the Joker wreaks havoc and chaos on the people of Gotham, Batman must accept one of the greatest psychological and physical tests of his ability to fight injustice. Christoper Nolan's spectacular second Batman movie. Strong fantasy violence and sustained threat.
DISNEY+
TOMORROWLAND : A WORLD BEYOND (12)
Starring: George Clooney, Hugh Laurie, Britt Robertson, Judy Greer
Science Fiction, Fantasy, Adventure
Bound by a shared destiny, a teen bursting with scientific curiosity and a former boy-genius inventor embark on a mission to unearth the secrets of a place somewhere in time and space that exists in their collective memory. Inventive Disney adventure. Moderate violence.
THE THREE MUSKETEERS )PG)
Starring: Kiefer Sutherland, Charlie Sheen, Chris O'Donnell, Oliver Platt, Tim Curry, Rebecca De Mornay
Action, Adventure, Comedy
France, 1625: Young d'Artagnan heads to Paris to join the Musketeers but the evil cardinal has disbanded them – save 3. He meets the 3, Athos, Porthos and Aramis, and joins them on their quest to save the king and country. Disney's version of the classic story. Action/violence and some brief sensuality.
MOVIES ON TERRESTRIAL TV
CURTAIN UP (U)
11.05am Talking Pictures TV
Starring: Robert Morley, Margaret Rutherford
Comedy
In a small town in the 1950s, a repertory company meets on Monday morning to start rehearsing the following week's play. This is a ghastly thing written by the aunt of one of the theatre's directors. The producer doesn't try to hide his annoyance about it, and is further exercised when the authoress arrives to help. Gentle British comedy. Black and white.
YOU MUST BE JOKING (U)
1pm Sony Movies Classic
Michael Callan, Lionel Jeffries
Comedy
A motley group of soldiers are set loose in swinging London in an initiative test to collect a selection of esoteric items. Silly 60s comedy. Mild innuendo.
DESTROYER (U)
2.25pm Film4
Starring: Edward G. Robinson, Glenn Ford, Marguerite Chapman
War, Adventure, Drama
A new World War 2 destroyer fails its sea trials so it is assigned to mail runs, but the crew ends up having to engage Japanese planes and a submarine anyway. Propaganda war drama from 1943. Mild violence. Black and white.
THE VICTORS (12)
2.55pm Sony Movies Action
Starring: Vince Edwards, Albert Finney, George Hamilton
War, Drama
The story follows in the footsteps of a squad of young American soldiers from the early days of the Battle of Britain, through the fierce fighting in Italy and France, to the uneasy peace of Berlin. Lesser-known war drama. moderate violence and some racist terms. Black and white.
THE RUNNING MAN (PG)
3.05pm Sony Movies Classic
Starring: Laurence Harvey, Lee Remick, Alan Bates
Thriller
An Englishman with a grudge against an insurance company for a disallowed claim fakes his own death, but is soon pursued by an insurance investigator. Carol Reed's tense thriller. Mild violence, threat, sex references, language.
ISLAND OF TERROR (PG)
4pm Horror Channel
Starring: Peter Cushing, Edward Judd
Horror, Sci-Fi
An isolated remote island community is threatened by an attack by tentacled silicates which liquefy and digest bone and tissue. Forgotten British horror movie. Mild peril and violence.
NIGHT PASSAGE (U)
4.30pm Film4
Starring: James Stewart, Audie Murphy
Western, Action, Adventure
A fired railroad man is re-hired and trusted to carry a ten thousand dollar payroll in secret, even though he is suspected of being connected to outlaws. Two big western stars together in one exciting movie. Mild violence.
THE PRINCESS AND THE PIRATE (U)
5.15pm Sony Movies Classic
Starring: Bob Hope, Virginia Mayo
Comedy, Adventure
A cowardly actor and a runaway princess are voyaging on a ship that is captured by a notorious pirate who recently buried his treasure on a secretly mapped island. Wise-cracking Bob Hope comedy. Mild violence and sexual references.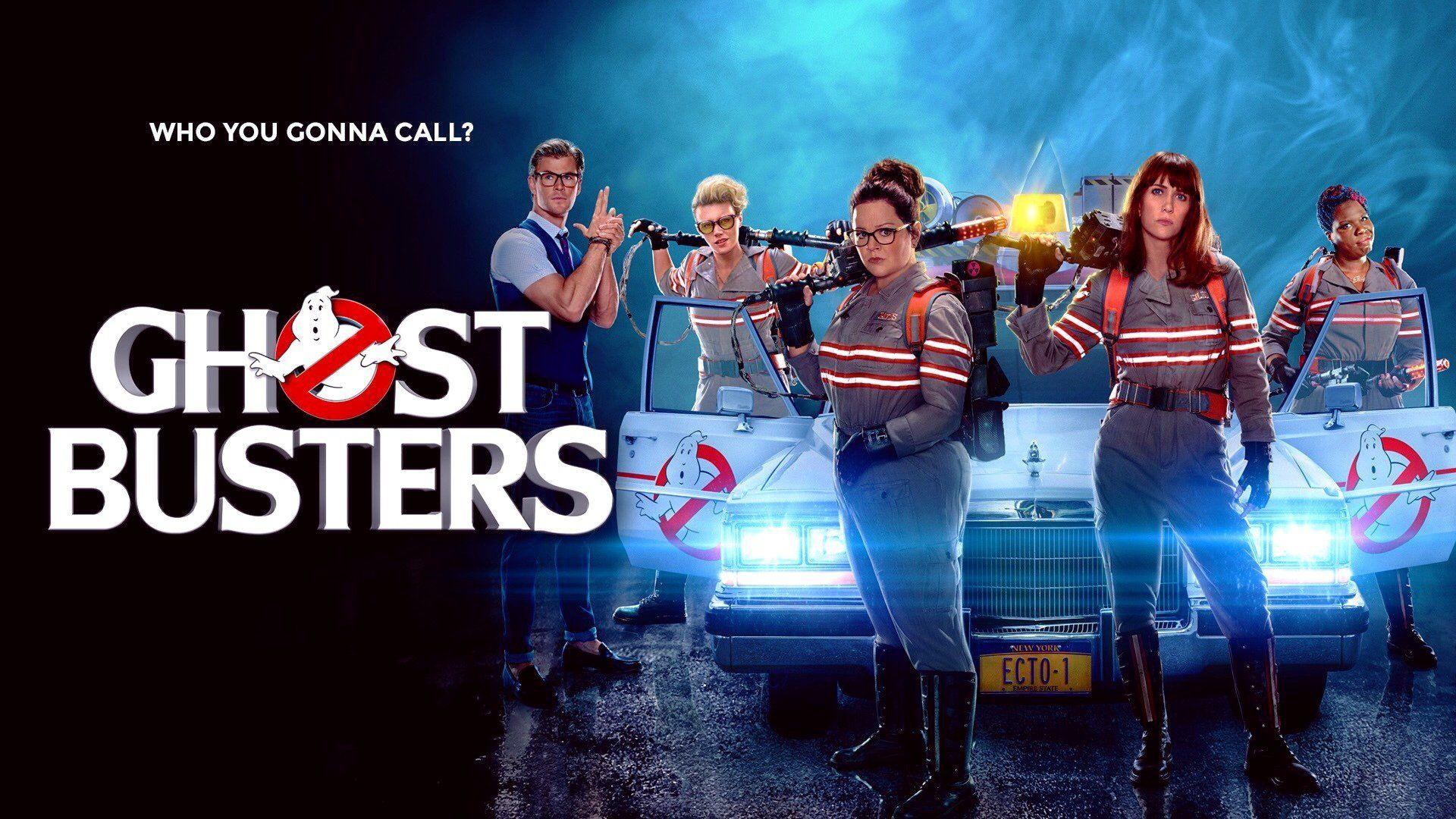 GHOSTBUSTERS (12)
6.20pm Film4
Starring: Melissa McCarthy, Kristen Wiig, Kate McKinnon, Leslie Jones, Chris Hemsworth
Fantasy, Comedy
Following a ghost invasion of Manhattan, paranormal enthusiasts Erin Gilbert and Abby Yates, nuclear engineer Jillian Holtzmann, and subway worker Patty Tolan band together to stop the otherworldly threat. Enjoyable if inferior reboot of the 1984 smash. Moderate threat, infrequent crude references, infrequent strong language.
ALL THE KING'S MEN (12)
6.25pm Sony Movies
Starring: Sean Penn, Jude Law, Kate Winslet, Patricia Clarkson, James Gandolfini, Mark Ruffalo, Anthony Hopkins
Drama, Thriller
Based on the Robert Penn Warren novel. The life of populist Southerner Willie Stark, a political creature loosely based on Governor Huey Long of Louisiana. All-star cast in this powerful drama. Moderate violence.
OCTOPUSSY (PG)
8pm ITV4
Starring: Roger Moore, Maud Adams, Louis Jourdan
Action, Adventure, Thriller
A fake Fabergé egg, and a fellow Agent's death, lead James Bond to uncover an international jewel-smuggling operation, headed by the mysterious Octopussy, being used to disguise a nuclear attack on N.A.T.O. forces. Roger Moore's Bond still has great moments but age is taking its toll. Moderate violence, innuendo and sexual content.
2012 (12)
8pm 5*
Starring: John Cusack, Woody Harrelson, Thandie Newton
Drama, Action
A frustrated writer struggles to keep his family alive when a series of global catastrophes threatens to annihilate mankind. Big-scale disaster movie from the director of Independence Day. Sustained moderate threat and one use of strong language.
INDEPENDENCE DAY (12)
9pm Film4
Starring: Will Smith, Jeff Goldblum, Bill Pullman
Sci-fi, action, adventure
The aliens are coming and their goal is to invade and destroy Earth. Fighting superior technology, mankind's best weapon is the will to survive. The special effects are spectacular even if the script is creaky and massively jingoistic. Language and violence.
A MOST VIOLENT YEAR (15)
9pm Sony Movies
Starring: Oscar Issac, Jessica Chastain, David Oyelowo
Drama, Crime
In New York City 1981, an ambitious immigrant fights to protect his business and family during the most dangerous year in the city's history. Well acted but slow-moving crime drama. Very strong language, strong violence.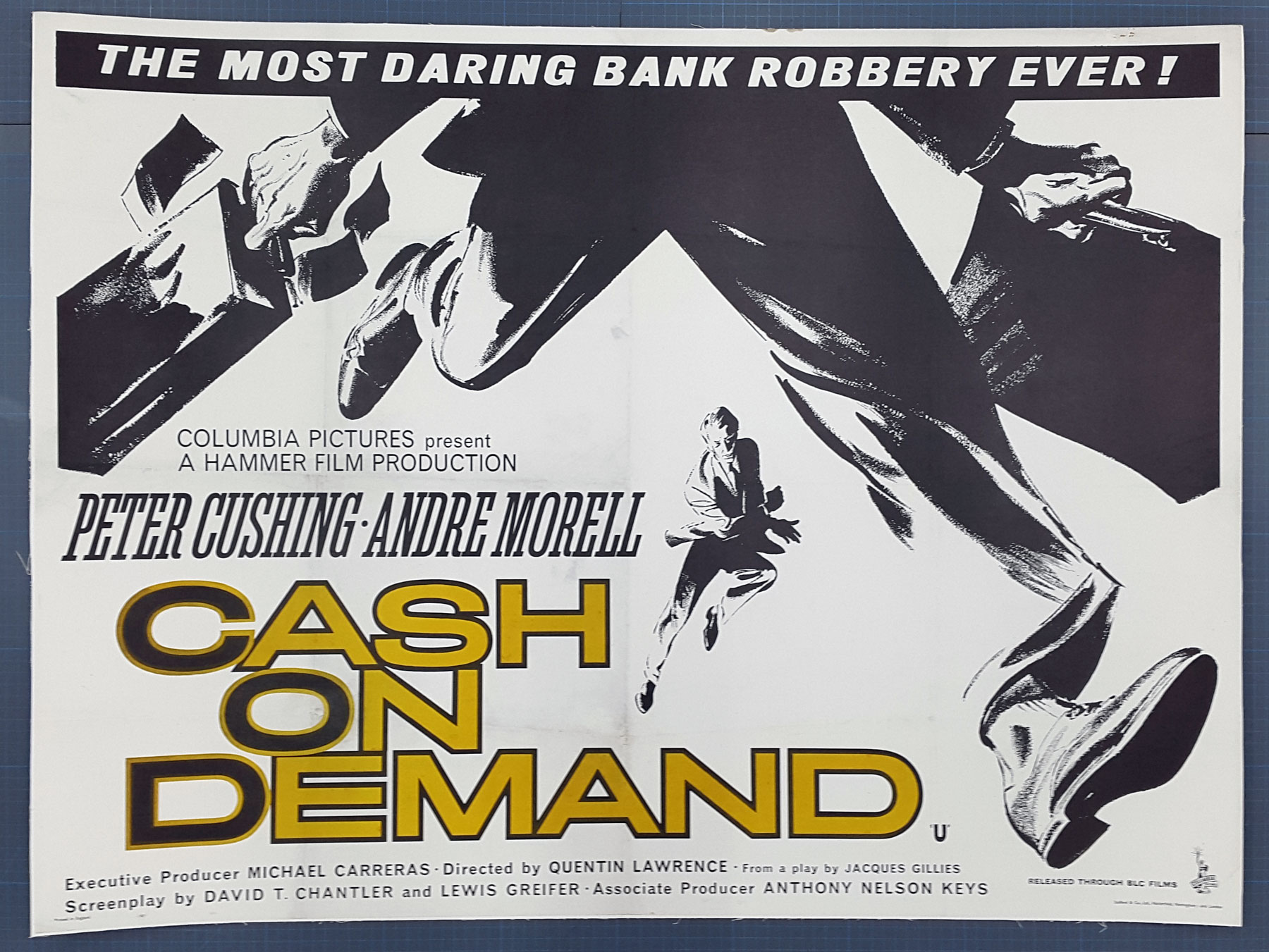 CASH ON DEMAND (PG)
9pm Sony Movies Classic
Starring: Peter Cushing, Andre Morrel
Crime, thriller
A charming but ruthless criminal holds the family of a bank manager hostage as part of a cold-blooded plan to steal 97,000 pounds. Hammer crime thriller. Mild threat. Black and white.
THE MEDUSA TOUCH (PG)
10.05pm Talking Pictures TV
Starring: Richard Burton, Lee Remick, Lino Ventura
Horror, sci-fi
Psychological thriller about a telekinetic novelist who causes disasters simply by thinking about them. Decent supernatural horror. Violence, mild language, sexual content and tense scenes of mild horror.
THE FUGITIVE (15)
10.35pm ITV4
Starring: Harrison Ford, Tommy Lee Jones
Action, crime, drama
Dr. Richard Kimble, unjustly accused of murdering his wife, must find the real killer while being the target of a nationwide manhunt led by a seasoned U.S. Marshal. First-rate action blockbuster. Violence, language.
THE TAKING OF PELHAM ONE TWO THREE (15)
10.40pm Sony Movies Classic
Starring: Walter Matthau, Robert Shaw, Martin Balsam, Hector Elizondo
Action, Crime, Thriller
In New York, armed men hijack a subway car and demand a ransom for the passengers. Even if it's paid, how could they get away? Superb thriller from the 70s. Highly recommended. Strong language and violence.
LIMITLESS (15)
11.05pm 5*
Starring: Bradley Cooper, Robert DeNiro, Abbie Cornish
Sci-Fi, Thriller
With the help of a mysterious pill that enables the user to access 100% of his brain abilities, a struggling writer becomes a financial wizard, but it also puts him in a new world with lots of dangers. Intriguing sci-fi thriller. Strong bloody violence and language.
THE PURGE: ANARCHY (15)
11.50pm Film4
Starring: Frank Grillo, Kiele Sanchez
Thriller, Horror
Three groups of people intertwine and are left stranded in the streets on Purge Night, trying to survive the chaos and violence that occurs. Gripping entry in The Purge franchise. Strong bloody violence, strong language.
THE PASSENGER (15)
12.15am Talking Pictures TV
Starring: Jack Nicholson, Maria Schneider
Drama, thriller
A frustrated war correspondent, unable to find the war he's been asked to cover, takes the risky path of co opting the identity of a dead arms dealer acquaintance. Beautiful looking thriller. Violence, nudity, language and scene of real execution.
BOYHOOD (15)
1.25am Channel 4
Starring: Patricia Arquette, Ellar Coltrane, Ethan Hawke
Drama
Impressive drama from Richard Linklater, following the life of Mason, from early childhood to his arrival at college. Filmed over 12 years and winner of an Oscar for Patricia Arquette. Strong language, sex references, drug use.
METALLICA: THROUGH THE NEVER (15)
1.55am Film4
Starring: Dane DeHaan, James Hetfield, Lars Ulrich, Kirk Hammett, Robert Trujillo
Music, Action, Fantasy
Trip, a young roadie for Metallica, is sent on an urgent mission during the band's show. But what seems like a simple assignment turns into a surreal adventure. Mix of fantasy and concert from the rockers. Strong language and violence.