Morning!
More bad weather on the way. More chaos with the A Level results. World leaders wanting to be dictators and setting their own rules. And the virus is on the rise but no one is saying a word about it. Best thing to do is stay in and watch a movie.
Stay safe, look after yourself and Happy Monday!
AMAZON PRIME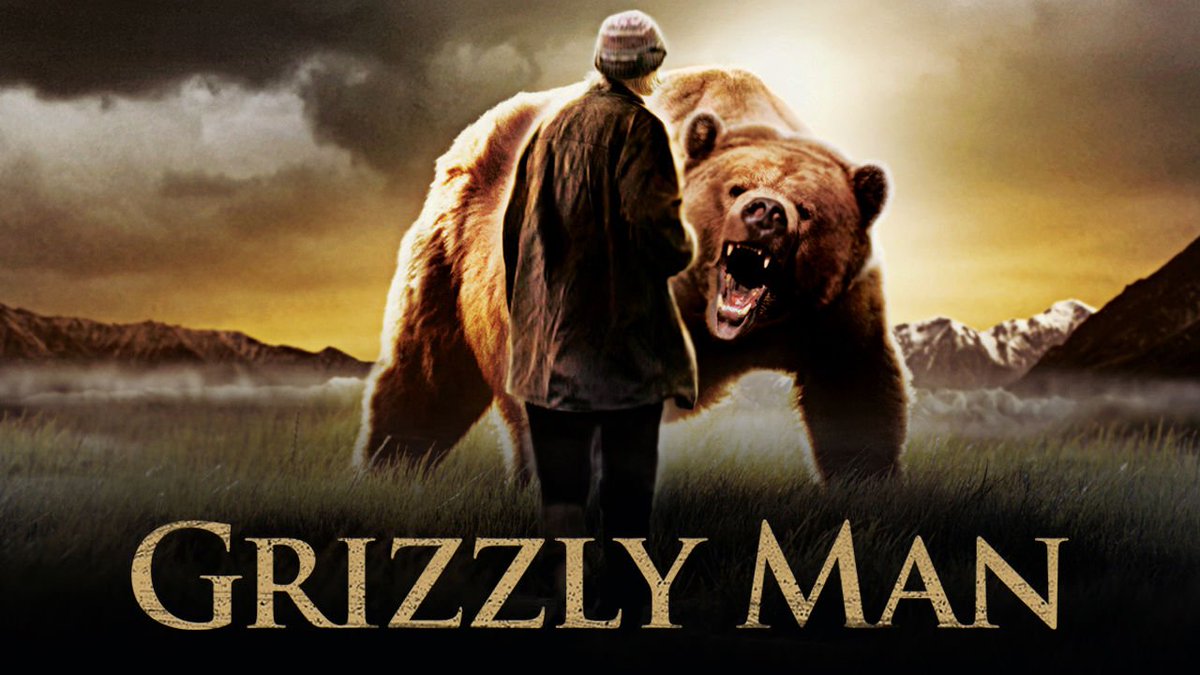 GRIZZLY MAN (15)
Starring: Timothy Treadwell, Werner Herzog, Amie Huguenard
Documentary
A devastating and heart-rending take on grizzly bear activists Timothy Treadwell and Amie Huguenard, who were killed in October of 2003 while living among grizzly bears in Alaska. Brilliant documentary from master filmmaker Werner Herzog. Strong language, very brief and mild sexual references, scenes that may disturb and mild drug use references.
WHAT DREAMS MAY COME (15)
Starring: Robin Williams, Cuba Gooding Jr., Annabella Sciorra, Max Von Sydow
Drama, Fantasy, Romance
Chris Nielsen dies in an accident, and enters Heaven. But when he discovers that his beloved wife Annie has killed herself out of grief over the loss, he embarks on an afterlife adventure to reunite with her. Visually beautiful tear-jerker. Strong language and moderate horror.
NETFLIX
LEMMY (15)
Starring: Lemmy, Alice Cooper, Dave Brock, Dave Grohl
Documentary
A documentary on the life and career of revered heavy-metal musician Lemmy Kilmister. You don't have to be a fan to enjoy this crazy documentary. Strong language, twice very strong, and hard drug references.
GHOSTBUSTERS II (PG)
Starring: Bill Murray, Dan Aykroyd, Harold Ramis, Sigourney Weaver, Rick Moranis, Ernie Hudson
Action, Fantasy, Comedy
The discovery of a massive river of ectoplasm and a resurgence of spectral activity allows the staff of Ghostbusters to revive the business. The boys are back for more spirited fun. Mild scary scenes, sex references, mild bad language.
NOW TV/SKY CINEMA
LETHAL WEAPON 3 (15)
Starring: Mel Gibson, Danny Glover, Joe Pesci, Rene Russo
Action, Adventure, Thriller
Martin Riggs and Roger Murtaugh pursue a former LAPD officer who uses his knowledge of police procedure and policies to steal and sell confiscated guns and ammunition to local street gangs. More explosive action from the popular franchise. Violence and language.
ASSASSINATION NATION (18)
Starring: Odessa Young, Hari Nef, Suki Waterhouse
Action, Thriller, Comedy
After a malicious data hack exposes the secrets of the perpetually American town of Salem, chaos descends and four girls must fight to survive, while coping with the hack themselves. A surreal yet relevant satire with buckets of gore. Disturbing bloody violence, strong sexual material, menace, strong language, and drug use.
MOVIES ON TERRESTRIAL TV
STUART LITTLE (U)
11am Film4
Starring: Michael J. Fox, Geena Davis, Hugh Laurie
Comedy, Adventure
The Little family adopt a charming young mouse named Stuart, but the family cat wants rid of him. Charming and sweet family comedy. Brief language and mild peril.
THE DUKE WORE JEANS (U)
12.50pm Talking Pictures TV
Starring: Tommy Steele, June Laverick
Comedy, musical
A Cockney lad who pretends to be a Lord in order to woo a South American princess. 50s rock musical saved by Tommy Steele's infectious energy. One use of very mild bad language. Black and white.
PUSS IN BOOTS (U)
2.25pm Film4
Starring: Antonio Banderas, Salma Hayek, Zach Galifianakis
Animation, Adventure, Comedy
An outlaw cat, his childhood egg-friend and a seductive thief kitty set out in search for the eggs of the fabled Golden Goose to clear his name, restore his lost honour and regain the trust of his mother and town. Spin-off from Shrek with one of its favourite characters. Mild comic fight scenes and innuendo.
SINBAD THE SAILOR (U)
2.40pm Sony Movies Classic
Starring: Douglas Fairbanks Jr., Maureen O'Hara
Adventure, Fantasy, Romance
In medieval Persia, during the rule of Caliph Harun-Al-Rashid, Sinbad the Sailor boasts about his latest adventures to his friends. Classic swashbuckling adventure. Mild violence.
CROCODILE DUNDEE (15)
4.10pm Film4
Starring: Paul Hogan, Linda Kozlowski
Comedy, adventure
An American reporter goes to the Australian outback to meet an eccentric crocodile poacher and invites him to New York City. Hugely popular 80s comedy that made a star of Paul Hogan. Drug misuse, infrequent strong language. May be edited for content.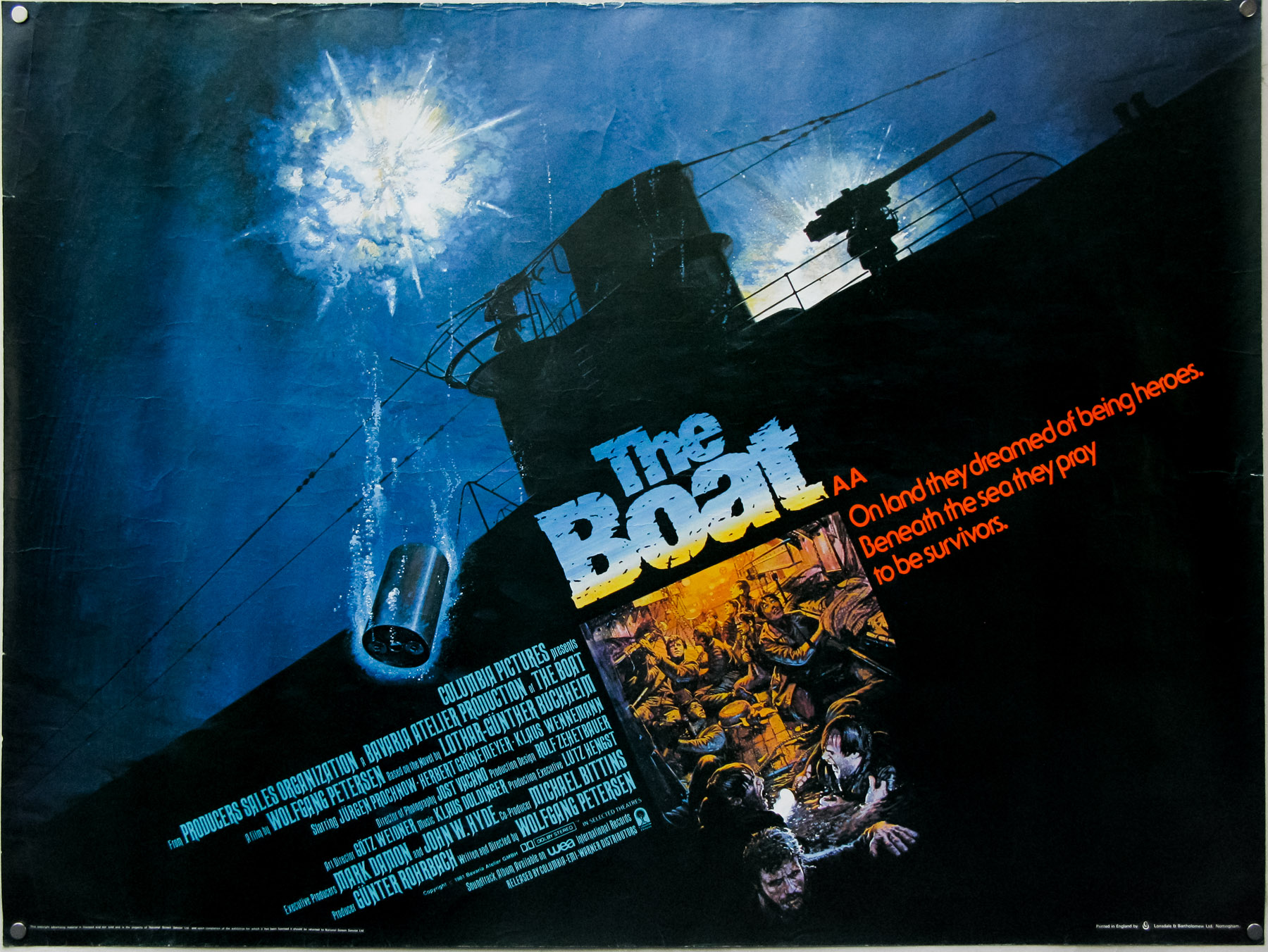 DAS BOOT (THE BOAT) (15)
4.20pm Sony Movies Action
Starring: Jurgen Prochnow, Herbert Gronemeyer
Adventure, drama, war
The claustrophobic world of a WWII German U-boat; boredom, filth and sheer terror. A brilliant German film that will built up the tension brilliantly. Sex references and violence. Subtitled. May be edited for content.
JAMAICA INN (PG)
5pm Sony Movies Classic
Starring: Charles Laughton, Maureen O'Hara
Adventure, crime
In Cornwall, 1819, a young woman discovers she's living near a gang of criminals who arrange shipwrecks for profit. Classic Alfred Hitchcock thriller based on the famous novel by Daphne Du Maurier. Mild violence. Black and White.
HOWARDS END (PG)
6.05pm Film4
Starring: Anthony Hopkins, Vanessa Redgrave, Helena Bonham Carter, Emma Thompson
Drama, romance
A businessman thwarts his wife's bequest of an estate to another woman. Beautifully acted and handsomely looking period drama. Mild sex references, infrequent mild violence.
FRIGHT NIGHT (18)
9pm Horror Channel
Starring: William Ragsdale, Chris Sarandon, Roddy McDowell
Horror, comedy
A teenager discovers that the newcomer in his neighbourhood is a vampire, so he turns to an actor in a television horror show for help dealing with the undead. Underrated comedy-horror from the 80s. strong violence, horror and sexual content.
HEARTBREAK RIDGE (15)
9pm ITV4
Starring: Clint Eastwood, Marsha Mason
War, Drama
Hard-nosed, hard-living Marine Gunnery Sergeant Tom Highway (Clint Eastwood) clashes with his superiors and his ex-wife as he takes command of a spoiled recon platoon with a bad attitude. Entertaining drama starring and directed by Clint Eastwood. Very strong language and violence.
WE OWN THE NIGHT (15)
9pm Sony Movies
Starring: Joaquin Phoenix, Mark Wahlberg, Robert Duvall, Eva Mendes
Drama, Thriller
A New York City nightclub manager tries to save his brother and father from Russian Mafia hitmen. Powerful thriller with strong performances. Strong language, bloody violence and drug use.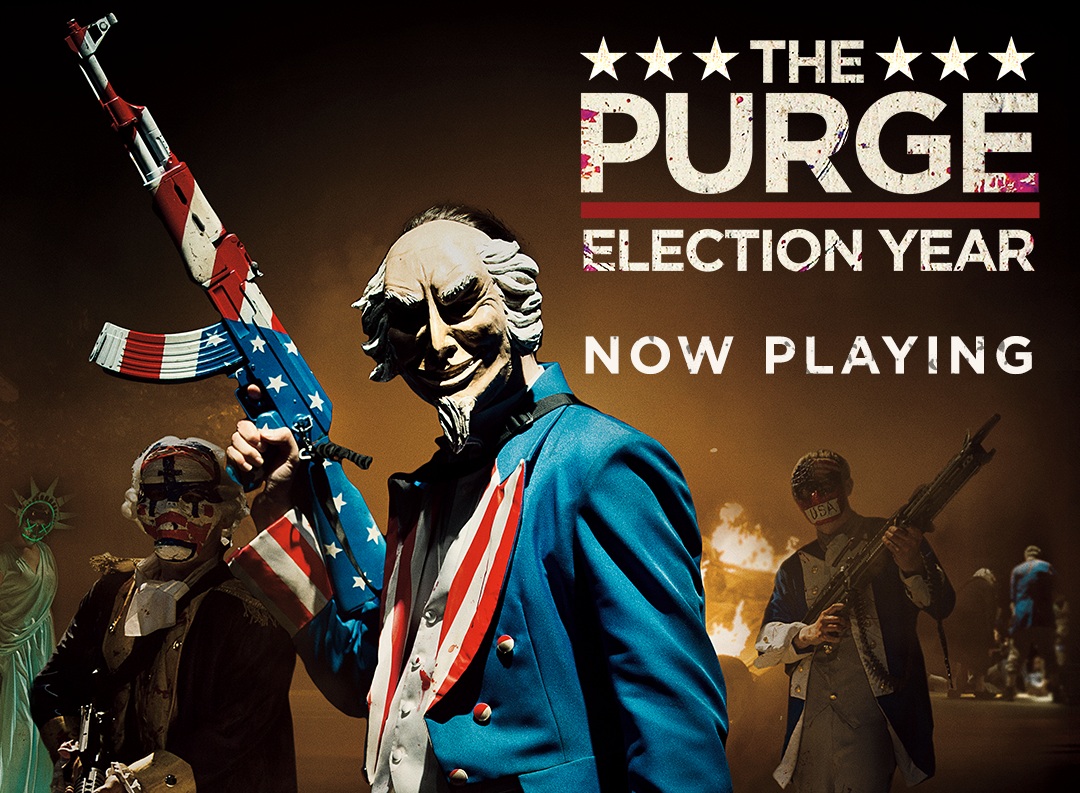 THE PURGE: ELECTION YEAR (15)
9pm Film4
Starring: Frank Grillo, Elizabeth Mitchell, Mykeiti Williamson
Thriller, Science Fiction, Horror
Former Police Sergeant Barnes becomes head of security for Senator Charlie Roan, a Presidential candidate targeted for death on Purge night due to her vow to eliminate the Purge. Third and best in the popular horror series. Strong bloody violence, very strong language.
MACKENNA'S GOLD (15)
10.50pm Sony Movies Classic
Starring: Gregory Peck, Omar Sharif, Telly Savalas
Western, Adventure
A bandit kidnaps a Marshal who has seen a map showing a gold vein on Indian lands, but other groups are looking for it too, while the Apache try to keep the secret location undisturbed. Tough western action with a good cast. Violence, mild language and sexual content.
THE GO-BETWEEN (PG)
11pm Talking Pictures TV
Starring: Alan Bates, Julie Christie, Dominic Guard
Drama, Romance
A tale of torrid and forbidden love between a couple in the English countryside. A beautifully shot and acted British drama. Mild sex and sex references.
DEAD CALM (15)
11pm 5*
Starring: Sam Neill, Nicole Kidman, Billy Zane
Thriller
After a tragedy, John Ingram and his wife Rae are spending some time isolated at sea, when they come across a stranger who has abandoned a sinking ship. Gripping and incredibly tense thriller. Strong bloody violence throughout, disturbing images, language, sexuality/nudity and brief drug content.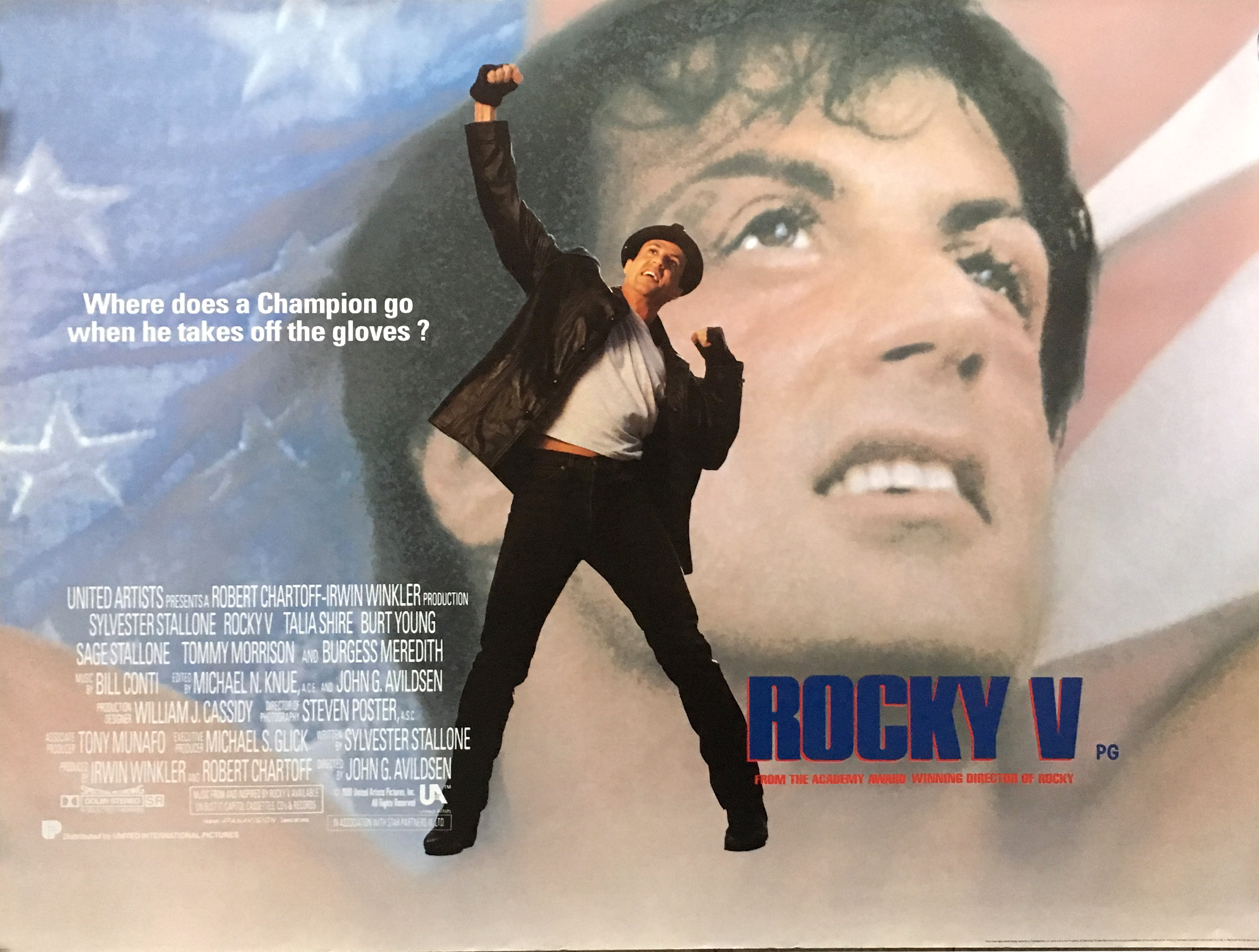 ROCKY V (PG)
11.35pm ITV4
Starring: Sylvester Stallone, Talia Shire, Burt Young, Sage Stallone, Burgess Meredith
Drama, sport
Reluctantly retired from boxing, and back from riches to rags, Rocky takes on a new protege who betrays him, as the champ's son must adjust to his family's new life after bankruptcy. Continuing the saga of the screen's most famous boxer. Moderate violence and mild language.
BRICK LANE (15)
1am Film4
Starring: Tannishtha Chatterjee, Sahsh Kaushik
Drama
A young Bangladeshi woman, Nazneen, arrives in 1980s London, leaving behind her beloved sister and home, for an arranged marriage and a new life. Trapped within the four walls of her flat in East London, and in a loveless marriage with the middle aged Chanu, she fears her soul is quietly dying. Her sister Hasina, meanwhile, through letters to Nazneen, tells of her carefree life back in Bangladesh, stumbling from one adventure to the next. Flawed but heart-felt drama. Strong language.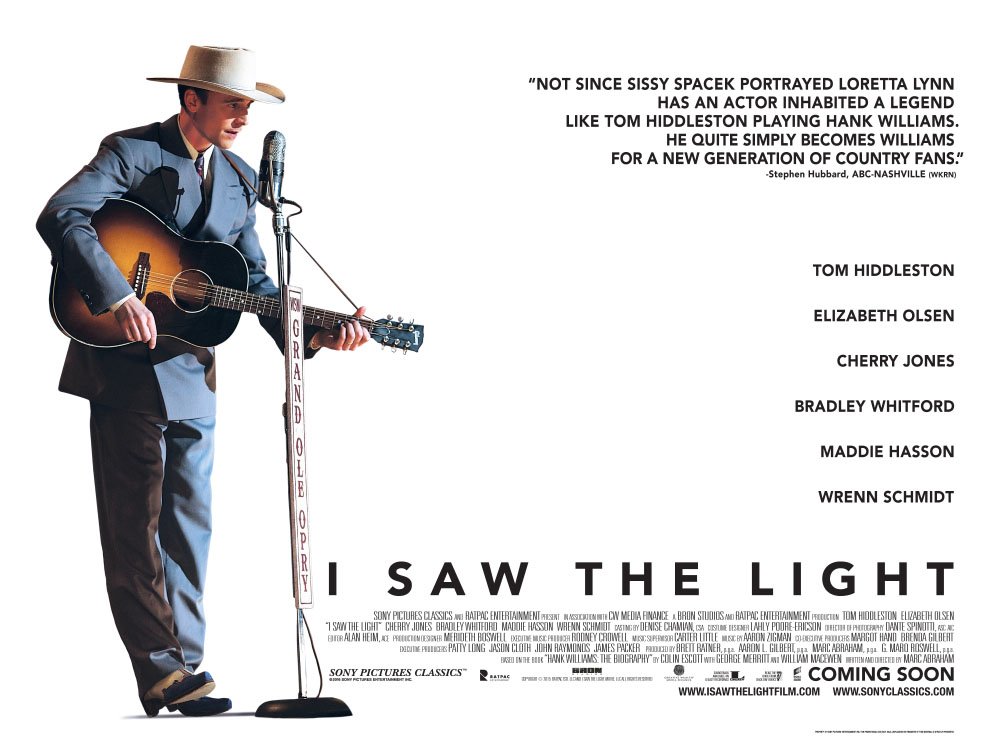 I SAW THE LIGHT (15)
1.10am Sony Movies
Starring: Tom Hiddleston, Elizabeth Olsen
Biopic, Drama, Music
The story of the country-western singer Hank Williams, who in his brief life created one of the greatest bodies of work in American music. The film chronicles his rise to fame and its tragic effect on his health and personal life. A brilliant performance by Tom Hiddleston as the legendary country star. Language and brief sexuality/nudity.