It's back! For the next two weeks, over the Easter period, the daily listing of the best movies on terrestrial TV and the main streaming service. Not only will you be able to read the movies to watch today, Saturday 27th March, but now with added vocals, as Stu Loves Film is now a podcast.
I'll also be added full reviews of some of the new films hitting the small screens, but with cinemas reopening again in May, people have found watching movies can be done on TV as well.
Stay safe, look after yourself and see you back here again tomorrow!
AMAZON PRIME
THE PARALLAX VIEW (15)
Starring: Warren Beatty, Paula Prentiss, William Daniels
Thriller
An ambitious reporter gets in way-over-his-head trouble while investigating a senator's assassination which leads to a vast conspiracy involving a multinational corporation behind every event in the world's headlines. First-rate 70s paranoia thriller. Infrequent strong language and moderate sex and violence.
PARASITE (15)
Starring: Kang-ho Song, Sun-kyun Lee, Yeo-jeong Cho
Comedy, Drama, Thriller
Greed and class discrimination threaten the newly formed symbiotic relationship between the wealthy Park family and the destitute Kim clan. Oscar-winning drama from Korea. Highly recommended. Strong bloody violence, language, sex, sex references. Subtitled. (Black and white version is also available)
NETFLIX
EIGHTH GRADE (15)
Starring: Elsie Fisher, Josh Hamilton, Emily Robinson
Comedy, Drama
An introverted teenage girl tries to survive the last week of her disastrous eighth grade year before leaving to start high school. Wonderful and touching coming-of-age tale. Strong language, sex references.
BLUE IS THE WARMEST COLOUR (18)
Starring: Léa Seydoux, Adèle Exarchopoulos
Drama, Romance
Adèle's life is changed when she meets Emma, a young woman with blue hair, who will allow her to discover desire and to assert herself as a woman and as an adult. In front of others, Adèle grows, seeks herself, loses herself, and ultimately finds herself through love and loss. Explicit drama about finding love. Explicit sexual content, nudity and strong language. Subtitled.
NOW TV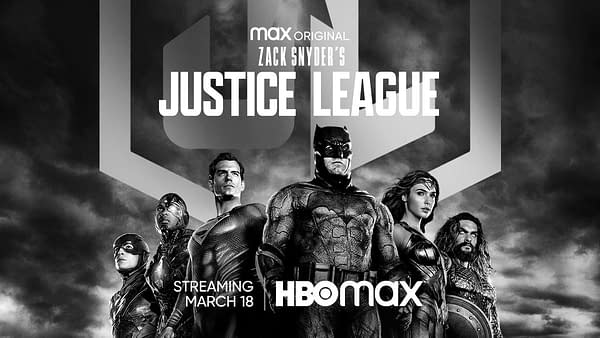 ZACK SNYDER'S JUSTICE LEAGUE (15)
Starring: Ben Affleck, Henry Cavill, Gal Gadot, Amy Adams, Ray Fisher, Jason Momao, Ezra Miller
Action, Adventure, Fantasy
Determined to ensure Superman's ultimate sacrifice was not in vain, Bruce Wayne aligns forces with Diana Prince with plans to recruit a team of metahumans to protect the world from an approaching threat of catastrophic proportions. at just under 4 hours, this reedited version from the original director is epic in scale and length. Violence and some language.
AN AMERICAN WEREWOLF IN LONDON (18)
Starring: David Naughton, Jenny Agutter, Griffin Dunne, John Woodvine
Comedy, Horror
Two American college students on a walking tour of Britain are attacked by a werewolf that none of the locals will admit exists. Still ground-breaking comedy horror with that famous transformation scene. Strong language, once very strong, bloody violence and gore.
DISNEY+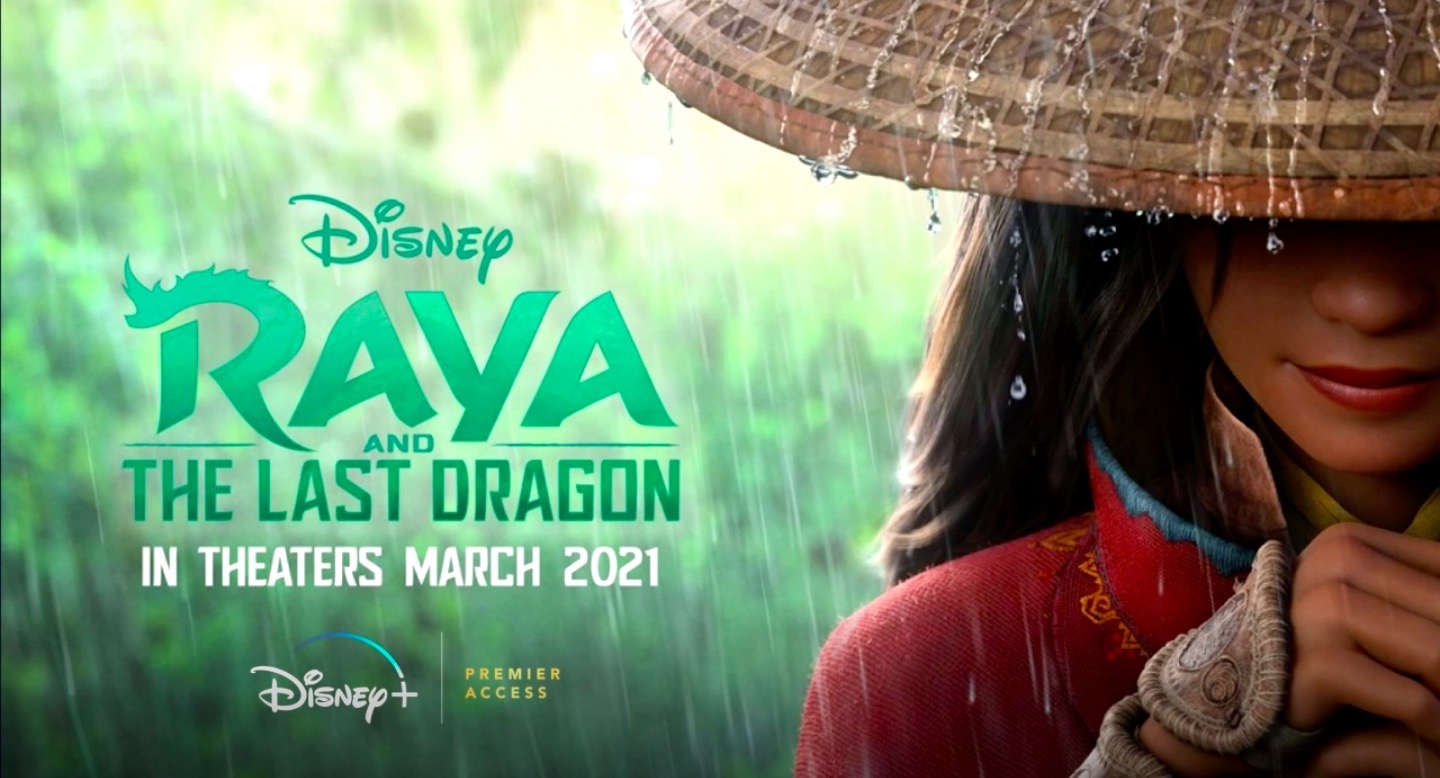 RAYA AND THE LAST DRAGON (PG)
Starring: Kelly Marie Tran, Awkwafina, Gemma Chen
Animation, Action, Adventure
In a realm known as Kumandra, a re-imagined Earth inhabited by an ancient civilization, a warrior named Raya is determined to find the last dragon. Wonderful new Disney animation. Some violence, action and thematic elements. Available on Premier Access for £19.99
SIDEWAYS (15)
Starring: Paul Giamatti, Thomas Haden Church, Virginia Madsen, Sandra Oh
Comedy, Drama, Romance
Two men reaching middle age with not much to show but disappointment embark on a week-long road trip through California's wine country, just as one is about to take a trip down the aisle. Delightful comedy from director Alexander Payne. Strong language and moderate sex.
MOVIES ON TERRESTRIAL TV
STUART LITTLE (U)
12.35pm Film4
Starring: Michael J. Fox, Geena Davis, Hugh Laurie
Comedy, Adventure
The Little family adopt a charming young mouse named Stuart, but the family cat wants rid of him. Charming and sweet family comedy. Brief language and mild peril.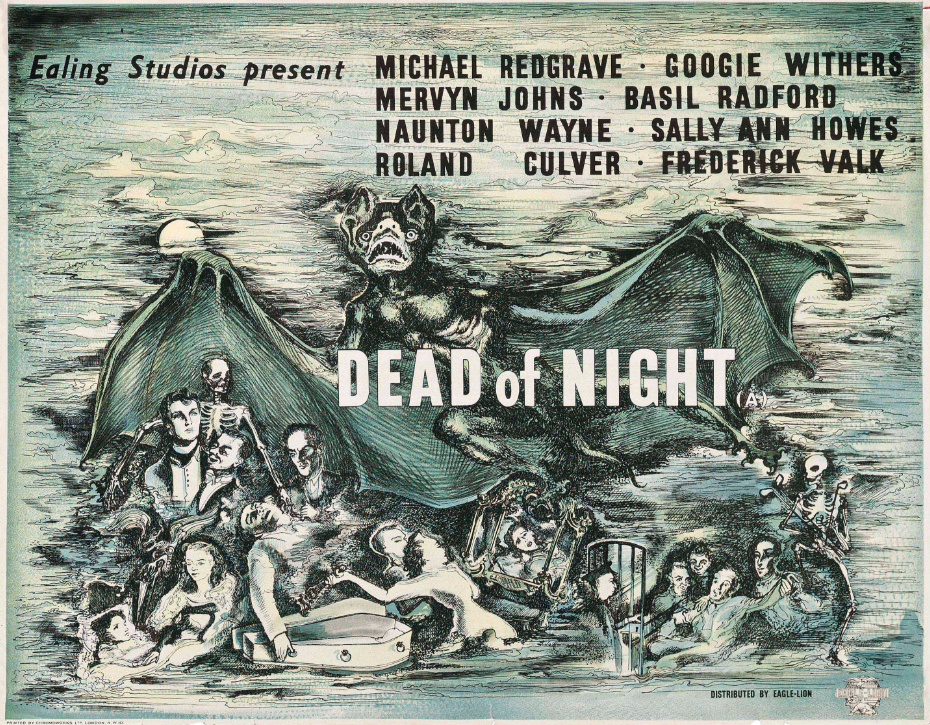 1.50pm Talking Pictures TV
Starring: Mervyn Johns, Michael Redgrave, Roland Culver
Drama, Horror
Architect Walter Craig (Mervyn Johns) senses impending doom as his half-remembered recurring dream turns into reality. The guests at the country house encourage him to stay as they take turns telling supernatural tales. Terrific Ealing drama with some very creepy stories. Mild violence and scary scenes. Black and white.
ELLA ENCHANTED (PG)
2.20pm 5*
Starring: Anne Hathaway, Hugh Dancy, Cary Elwes
Comedy, Fantasy
Ella is under a spell to be constantly obedient, a fact she must hide from her new stepfamily in order to protect the prince of the land, her friend for whom she's falling. Enormously entertaining fairy tale. Mild comic violence.
WARGAMES (12)
4.05pm Film4
Starring: Matthew Broderick, Ally Sheedy, John Wood, Dabney Coleman
Drama, Thriller, Adventure
A young man finds a back door into a military central computer in which reality is confused with game-playing, possibly starting World War III. Excellent 80s adventure that still manages to grip. Moderate language and soft drug references.
AN INSPECTOR CALLS (PG)
6.25pm Talking Pictures TV
Starring: Alastair Sim, Arthur Young, Jane Wenham
Crime, Drama
When a young girl is found dead an inspector is sent to investigate a prosperous Yorkshire household. It emerges that each member of the family has a guilty secret – each one is partly responsible for her death. Gripping crime thriller. Black and white.
MADAGASCAR (U)
7.10pm E4
Starring: Ben Stiller, Chris Rock, David Schwimmer, Jada Pinkett Smith
Animation, comedy, adventure
A group of animals who have spent all their life in a New York zoo end up in the jungles of Madagascar, and must adjust to living in the wild. Entertaining animation comedy. Very mild language and violence.
MOULIN ROUGE (12)
8pm Sony Movies
Starring: Nicole Kidman, Ewan McGregor, John Leguizamo, Jim Broadbent, Richard Roxburgh
Romance, Musical, Drama
A poet falls for a beautiful courtesan whom a jealous duke covets. Baz Luhrmann's colourful and inventive musical extravaganza. Moderate language, sex references and a scene of attempted rape.
MURDER ON THE ORIENT EXPRESS (12)
9pm Film4
Starring: Kenneth Branagh, Daisy Ridley, Leslie Odom Jr, Penelope Cruz, Josh Gad, Johnny Depp, Derek Jacobi, Michelle Pfeiffer, Judi Dench, Olivia Colman, Willem Dafoe.
Crime, Drama, Mystery
When a murder occurs on the train on which he's travelling, celebrated detective Hercule Poirot is recruited to solve the case. A top-notch cast star in this stylish Kenneth Branagh-directed version of Agatha Christie's classic. Moderate violence, occasional bloody images.
THE BODYGUARD (15)
9pm 5*
Starring: Kevin Costner, Whitney Houston
Thriller, Drama, Romance, Music
A former Secret Service agent takes on the job of bodyguard to an R&B singer, whose lifestyle is most unlike a President's. Popular romantic thriller with a film debut from Whitney Houston. Violence, strong language and sex references.
RUSH (15)
9.50pm BBC Four
Starring: Chris Hemsworth, Daniel Bruhl, Olivia Wilde
Action, Drama, Biopic
The merciless 1970s rivalry between Formula One rivals James Hunt and Niki Lauda. First-rate tale set in the world of motor racing by Oscar-winning director, Ron Howard. Strong language, sex and bloody injury detail.
THE BOYS FROM BRAZIL (18)
10pm Talking Pictures TV
Starring: Gregory Peck, Laurence Olivier, James Mason
Drama, mystery, thriller
A Nazi hunter in Paraguay discovers a sinister and bizarre plot to rekindle the Third Reich. Fascinating thriller with a great cast. Very strong violence, language and sexual content.
FATAL ATTRACTION (15)
10.20pm BBC1
Starring: Michael Douglas, Glenn Close, Anne Archer
Thriller, Drama
A married man's one-night stand comes back to haunt him when that lover begins to stalk him and his family. Controversial 80s thriller. Strong violence, sex and language.
CRANK (18)
10.30pm ITV4
Starring: Jason Stratham, Efren Ramirez, Amy Smart
Action, crime, thriller
Professional assassin Chev Chelios learns his rival has injected him with a poison that will kill him if his heart rate drops. Crazy adrenaline-fuelled action movie. strong violence, language, sex and drug use.
DON'T BREATHE (15)
11.10pm Film4
Starring: Stephen Lang, Jane Levy, Dylan Minnette
Thriller, Horror
Hoping to walk away with a massive fortune, a trio of thieves break into the house of a blind man who isn't as helpless as he seems. Gripping horror somewhat spoilt by the ending. Strong violence, sexual threat, strong language.