It's Sunday, so a day of rest and, if the weather is terrible, staying in, with a duvet, and enjoying a movie or two. Well here are today's choices. Something for everyone. I hope you can find something you will enjoy.
Stay safe, look after yourself and Happy Sunday!
AMAZON PRIME
SOAPDISH (12)
Starring: Sally Field, Kevin Kline, Robert Downey Jr, Whoopi Goldberg, Carrie Fisher
Comedy, Romance
An ambitious television soap actress connives with her producer to scuttle the career of the show's long-time star, but nothing works as they plan. Madcap comedy with a starry cast. Frequent sexual innuendos, sexual references, language.
TRAIN TO BUSAN PRESENTS: PENINSULA (15)
Starring: Dong-Won Gang, Jung-hyun Lee, Re Lee
Horror, Action, Thriller
A zombie virus has in the last 4 years spread to all South Korea. 4 Koreans in Hong Kong sail through the blockade to Incheon for USD20,000,000 on a truck. Impressive sequel to the superb Train to Busan. Not as good but still entertaining. Strong bloody violence, threat. Subtitles.
NETFLIX
BLINDED BY THE LIGHT (12)
Starring: Viveik Kalra, Kulvinder Ghir, Meera Ganatra, Aaron Phagura, Dean-Charles Chapman, Nell Williams, Nikita Mehta, Hayley Atwell, Rob Brydon
Comedy, Drama, Musical
In England in 1987, a teenager from an Asian family learns to live his life, understand his family and find his own voice through the music of American rock star Bruce Springsteen. Delightful comedy drama with a cracking soundtrack. Racist language and behaviour, moderate bad language.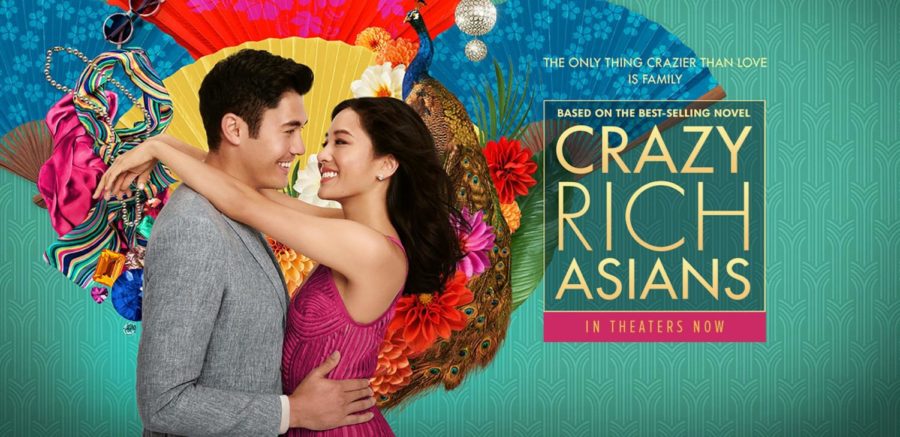 CRAZY RICH ASIANS (12)
Starring: Constance Wu, Michelle Yeoh, Henry Golding
Romance, Drama, Comedy
This contemporary romantic comedy, based on a global bestseller, follows native New Yorker Rachel Chu to Singapore to meet her boyfriend's family. Infrequent strong language, moderate sex references.
NOW TV
FINDING THE WAY BACK (15)
Starring: Ben Affleck, Caleb Thomas, T.K. Carter, Rachael Carpani, Hayes MacArthur, Janina Gavankar
Drama, Sports
Jack Cunningham was a high school basketball phenom who walked away from the game, forfeiting his future. Years later, when he reluctantly accepts a coaching job at his alma mater, he may get one last shot at redemption. Heart-felt drama set around a basketball court. Strong language, infrequent sex references, scenes of emotional distress involving children.
MAGIC MIKE (15)
Starring: Channing Tatum, Alex Pettyfer, Matt Bomer, Matthew McConaughey
Drama, Comedy
A male stripper teaches a younger performer how to party, pick up women, and make easy money. Entertaining comedy-drama that may shock some viewers. Matthew McConaughey is brilliantly funny. Strong language, sex references, nudity and drug use.
DISNEY+
GROSSE POINTE BLANK (15)
Starring: John Cusack, Dan Aykroyd, Minnie Driver, Joan Cusack, Alan Arkin
Comedy, Action, Thriller
Martin Blank is a professional assassin. He is sent on a mission to a small Detroit suburb, Grosse Pointe, and, by coincidence, his ten-year high school reunion party is taking place there at the same time. Very funny black comedy with a superb soundtrack.
9 TO 5 (15)
Starring: Jane Fonda, Lily Tomlin, Dolly Parton, Dabney Coleman
Comedy
Three female employees of a sexist, egotistical, lying, hypocritical bigot find a way to turn the tables on him. Classic comedy with three strong female leads. Sexual reference, language and mild drug use.
MOVIES ON TERRESTRIAL TV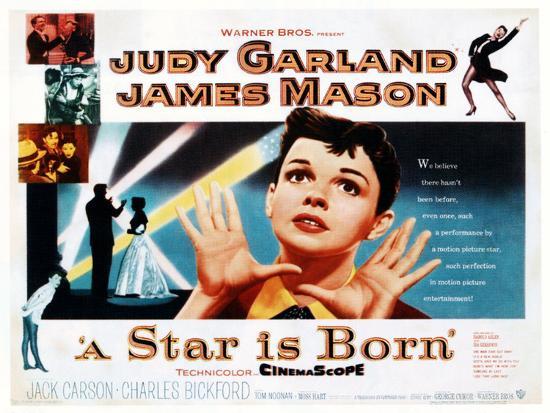 A STAR IS BORN (U)
1.40pm BBC2
Starring: Judy Garland, James Mason, Jack Carson, Charles Bickford
Drama, Musical
A film star helps a young singer and actress find fame, even as age and alcoholism send his own career on a downward spiral. Outstanding remake with a first-class double act of Judy Garland and James Mason.
NANNY MCPHEE. (U)
1.55pm ITV2
Starring: Emma Thompson, Colin Firth, Kelly Macdonald, Celia Imrie
Comedy, fantasy, family
A governess uses magic to rein in the behaviour of seven ne'er-do-well children in her charge. Emma Thompson stars and writes this charming family tale. Mild language and mild sex references.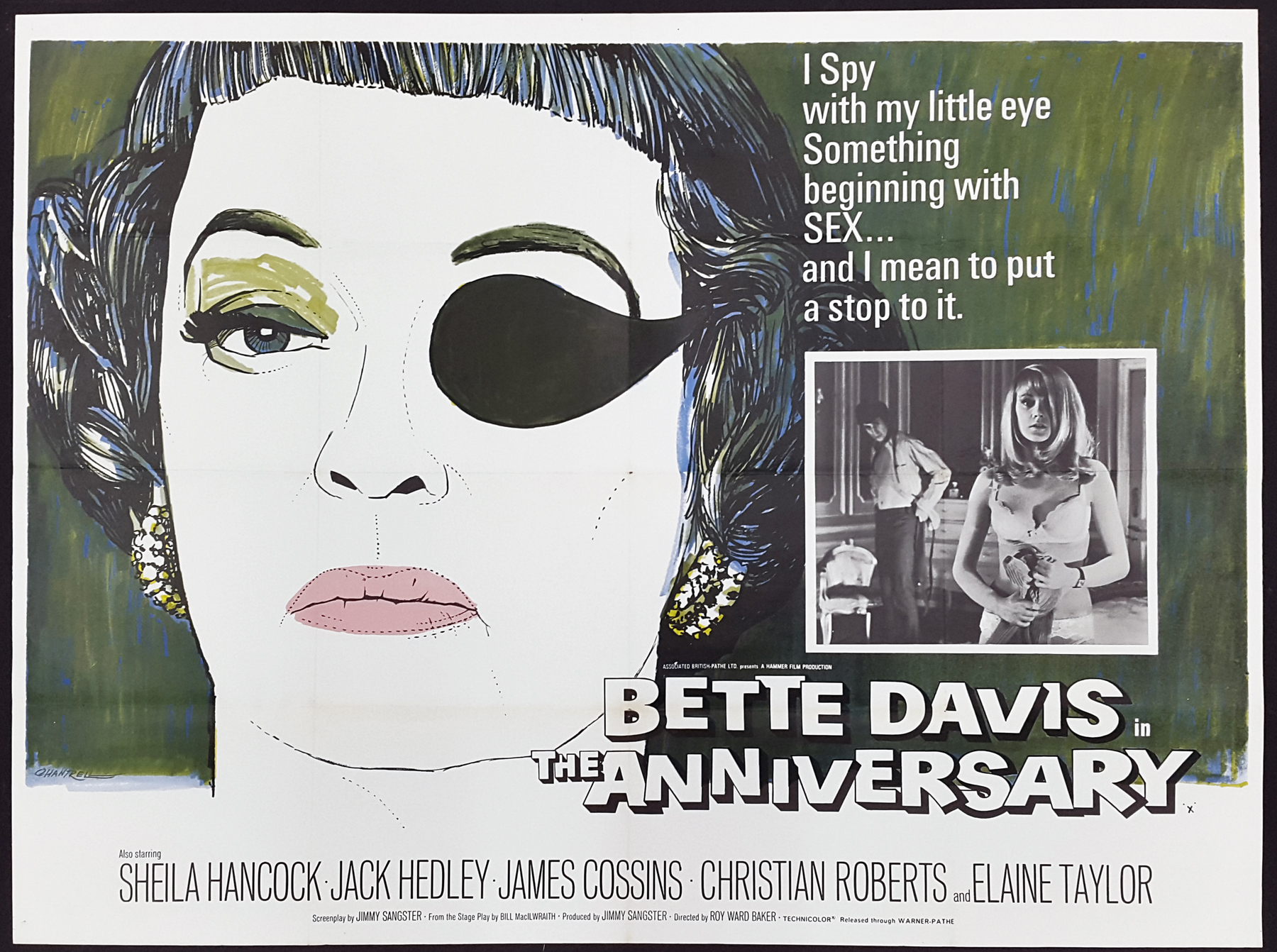 THE ANNIVERSARY (PG)
2pm Talking Pictures TV
Starring: Bette Davis, Sheila Hancock, Jack Hedley, James Cossins
Comedy, Drama, Thriller
Three sons who work in the family construction business help their overbearing mother celebrate her anniversary to her late husband. Unusual black comedy from Hammer with an outrageous performance from Bette Davis. Mild sexual references.
SWEET CHARITY (PG)
3.50pm Sony Movies Classic
Starring: Shirley MacLaine, John McMartin, Richardo Montalban, Sammy Davis Jr.
Musical, Comedy
Taxi dancer Charity continues to have Faith despite endless disappointments at its hands, and Hope that she will finally meet the man to romance her away from her sleazy life. Maybe, just maybe, handsome Oscar will be the one to do it. Shirley MacLaine shines in this classic musical. Sexual references.
DAYLIGHT (12)
4.30pm Sony Movies
Starring: Sylvester Stallone, Amy Brenneman, Stan Shaw, Viggo Mortensen, Claire Bloom
Action, Adventure, Drama
Disaster in a New York tunnel as explosions collapse both ends of it. One hero tries to help the people inside find their way to safety. Exciting disaster movie. Disaster scenes, moderate threat and horror.
WONDER WOMAN (12)
6.15pm ITV2
Starring: Gal Gadot, Chris Pine, Robin Wright, Danny Huston, Lucy Davis
Action, adventure, fantasy
When a pilot crashes and tells of conflict in the outside world, Diana, an Amazonian warrior in training, leaves home to fight a war, discovering her full powers and true destiny. Wildly entertaining comic book adventure. Sequences of violence and action, and some suggestive content.
VOLCANO (12)
6.55pm Sony Movies
Starring: Tommy Lee Jones, Anne Heche
Action, drama
A volcano erupts in downtown Los Angeles, threatening to destroy the city. Bonkers disaster movie saved by the presence of Tommy Lee Jones. Moderate threat, injury detail, infrequent strong language.
10 RILLINGTON PLACE (15)
9pm Sony Movies Classic
Starring: Richard Attenborough, John Hurt, Judy Geeson, Pat Heywood, Isobel Black
Biopic, Drama, Crime
Based on the real-life case of the British serial killer John Christie, and what happened to his neighbours Tim and Beryl Evans. Shocking British drama with an against-type performance from Richard Attenborough. Violence, mild language, sexual references and scenes of implied rape.
THE DEAD ZONE (15)
9pm Horror Channel
Starring: Christopher Walken, Martin Sheen, Brooke Adams, Tom Skerritt, Herbert Lom
Horror, Thriller, Sci-Fi
A man awakens from a coma to discover he has a psychic ability. Cracking David Cronenberg film version of Stephen King's best seller. Strong threat and gore.
THE EQUALIZER (18)
9pm Film4
Starring: Denzel Washington, Chloe Grace Moretz, Marton Csokas
Action, Thriller
A man who believes he has put his mysterious past behind him cannot stand idly by when he meets a young girl under the control of ultra-violent Russian gangsters. Based on the hit TV series, Denzel Washington elevates this violent thriller. Strong bloody violence, strong language and strong verbal sexual references.
HUD (12)
10pm Talking Pictures TV
Starring: Paul Newman, Melvyn Douglas, Patricia Neal, Brandon de Wilde
Western, Drama
Honest and hard-working Texas rancher Homer Bannon has a conflict with his unscrupulous, selfish, arrogant and egotistical son Hud, who sank into alcoholism after accidentally killing his brother in a car crash. Powerful drama with a star-turn from Paul Newman. Infrequent moderate violence. Black and white.
GOD'S OWN COUNTRY (15)
11.40pm Film4
Starring: Stefan Dermendjiev, Ian Hart, Naveed Choudhry, Alec Secareanu, Gemma Jones, Josh O'Connor
Drama, Romance
Spring. Yorkshire. Young farmer Johnny Saxby numbs his daily frustrations with binge drinking and casual sex, until the arrival of a Romanian migrant worker for lambing season ignites an intense relationship that sets Johnny on a new path. Terrific low-key British drama. Strong sex, language.
BORDER (15)
1.50am Film4
Starring: Kjell Wilhelmsen, Sten Ljunggren, Ann Petren, Jorgen Thorsson, Eero Milonoff, Eva Melander
Fantasy, Drama
A customs officer who can smell fear develops an unusual attraction to a strange traveller while aiding a police investigation which will call into question her entire existence. Unusual drama from Sweden. Strong sex, nudity, bloody images, language, child abuse references