Director: Bryan Fogel
Starring: Omar Abdulaziz, Hatice Cengiz, Fahrettin Altun, John O. Brennan
Written by: Bryan Fogel and Mark Monroe
Running Time: 119 mins
Cert: 12
Release date: 1st April 2021
One of the things I have noticed recently, as we no longer venture to the local cinemas, is the documentary's rise on the streaming services. Perhaps it all began with Tiger King gripping the nation at the start of last year. This year's Oscar-nominated documentaries are outstanding—all worthy of the statuette. The same with this year's BAFTAs. A hard group to separate. One film, for me, does stand out. The shocking and powerful The Dissident. A movie about the murder of Washington Post journalist Jamal Khashoggi. Trust me when I say this will shake you to the very core.
On October 2nd 2018, journalist Jamal Khashoggi entered the Saudi Arabian embassy in Istanbul to get a marriage licence. He never left the building. Outside, his fiancée Hatice Cengiz waited, but when he never returned, she called the authorities. Refused entry, it soon became apparent that something had happened inside that sacred building. All evidence pointed to the Crown Prince of Saudi Arabia, Mohammad bin Salman (MBS), as the man behind the plot.
Bryan Fogel's film is like watching a complex whodunnit. From the CCTV shots to the deeply disturbing manuscript of the events, the evidence is slowly pieced together, recorded on audiotape. The film slowly unravels the events leading up to Khashoggi's final minutes, allowing us time to understand who this man was, from a respected member of the Saudi royal circle, who had to flee his home country after speaking out about the family.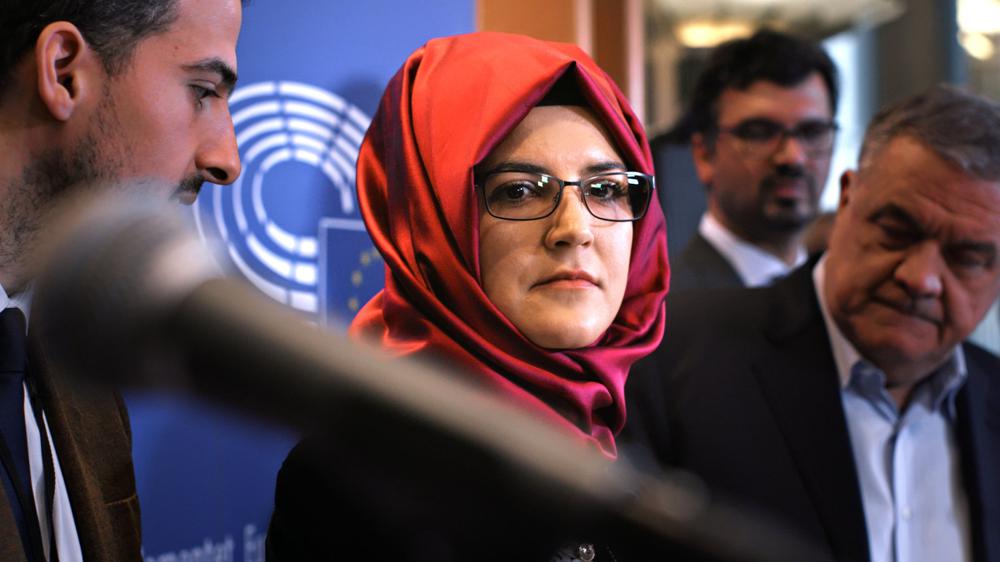 We spend time with Omar Abdulaziz, a dissident residing in a hotel in Canada, who posts videos declaring the dangers that the current Crown Prince is inflicting while constantly looking over his shoulder for a possible assassination attempt. Fogel also brings Khashoggi's grieving fiancée, Hatice Cengiz, who bravely shares her thoughts and feelings in some of the film's most moving moments.
This film uses actual footage, talking heads from various people involved in the case, including leaders in Turkey, to CGI images that manage to send cold shivers down your spine. We see the level of power that the Saudis have on social media and how they can even hack into the rich and powerful mobile phones if they disagree with them. These sequences will leave you with mouths wide open.
Fogel's film is a political powerhouse. Every frame has something else to reveal or offer its audience. By the end, you are both exhausted from the horrific human rights abuse that is occurring and emotionally drained from the declaration of love from Khashoggi's heartbroken fiancée. You first wonder how this could have happened for two hours and then wonder why nothing has been done about it. This isn't a spoiler, but those responsible have never been brought to justice, and the case is still wide open.
I often recommend you to watch certain movies, but I have to urge you to track down this extraordinary documentary. Not only is it a masterpiece of the genre, but it's also a film that will leave you wondering if this planet is getting worse when it comes to those who are in charge. Fascinating, moving and a massive eye-opener.
5/5
The Dissident can be seen on Amazon Prime from April 1st