Another week of unsettled weather, knock-out rounds in the Euros and the TV companies finding fillers for forms of entertainment. That is why I'm here, to pick out the movie entertainment you may need between the rain, the footie and another edition of Garden Rescue. Here are this week's fine cuts.
Stay safe, look after yourself and have a good week.
STREAMERS
AMAZON PRIME
LEAVE NO TRACE (12)
Starring: Ben Foster, Thomasin McKenzie, Isaiah Stone, Dana Millican, Jeff Kober, Dale Dickey
Adventure, Drama
A father and his thirteen-year-old daughter are living an ideal existence in a vast urban park in Portland, Oregon when a small mistake derails their lives forever. Fantastic understated drama. Infrequent strong language, mild injury detail, drug references.
THE PARALLAX VIEW (15)
Starring: Warren Beatty, Hume Cronyn, William Daniels, Paula Prentiss
Thriller, Drama
An ambitious reporter gets in way-over-his-head trouble while investigating a senator's assassination which leads to a vast conspiracy involving a multinational corporation behind every event in the world's headlines. Outstanding 70s paranoia thriller. Infrequent strong language and moderate sex and violence.
NETFLIX
SORRY WE MISSED YOU (15)
Starring: Kris Hitchen, Debbie Honeywood, Rhys Stone, Katie Proctor
Drama
Hoping that self-employment through gig economy can solve their financial woes, a hard-up UK delivery driver and his wife struggling to raise a family end up trapped in the vicious circle of this modern-day form of labour exploitation. Tough drama from director Ken Loach. Very strong language, strong violence.
THERE WILL BE BLOOD (15)
Starring: Daniel Day-Lewis, Paul Dano, Ciaran Hinds, Kevin J. O'Connor
Drama
A story of family, religion, hatred, oil and madness, focusing on a turn-of-the-century prospector in the early days of the business. Epic drama with another winning performance from Daniel Day-Lewis. Strong violence.
NOW TV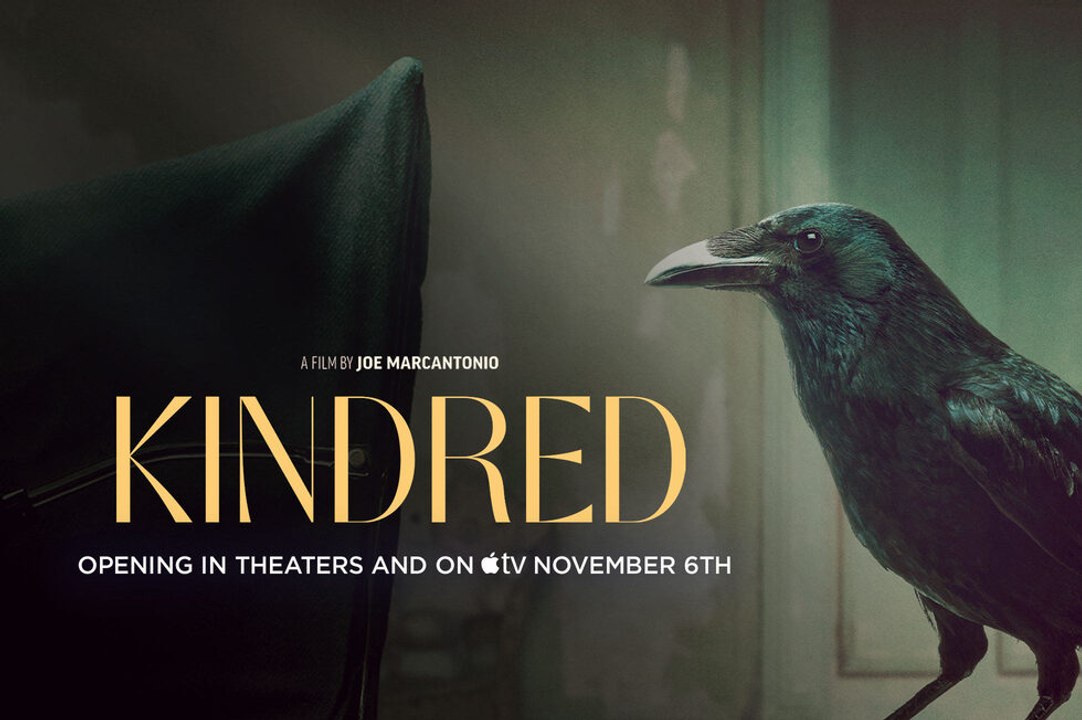 KINDRED (15)
Starring: Tamara Lawrance, Fiona Shaw, Jack Lowden, Edward Holcroft
Horror, Drama
Plagued by mysterious hallucinations, a pregnant woman suspects that the family of her deceased boyfriend has intentions for her unborn child. Impressive independent British horror. Strong language, violence and horror.
PRISONERS (15)
Starring: Hugh Jackson, Jake Gyllenhaal, Viola Davis, Maria Bello, Paul Dano
Drama, Thriller
When Keller Dover's daughter and her friend go missing, he takes matters into his own hands as the police pursue multiple leads and the pressure mounts. Superb thriller with a cracking cast. Abduction theme, strong violence and strong language.
DISNEY+
HIGH FIDELITY (15)
Starring: John Cusack, Todd Louiso, Iben Hjejle, Tim Robbins, Lili Taylor, Lisa Bonet, Jack Black, Joan Cusack, Catherine Zeta-Jones
Comedy, Drama
Rob, a record store owner and compulsive list maker, recounts his top five breakups, including the one in progress. Terrific adaptation of Nick Hornby's best-seller. Strong language.
BRINGING OUT THE DEAD (18)
Starring: Nicolas Cage, John Goodman, Patricia Arquette, Ving Rhames
Drama, Thriller
Haunted by the patients he failed to save, an extremely burned-out Manhattan ambulance paramedic fights to maintain his sanity over three fraught and turbulent nights. Underrated thriller from Martin Scorsese. Strong violence, drug use and strong language.
MOVIES ON TERRESTRIAL TV
SUNDAY 27TH JUNE
THE NICE GUYS (15)
9pm Film4
Starring: Russell Crowe, Ryan Gosling
Comedy, drama, thriller
Hugely underrated comedy thriller set in Los Angeles in 1977, in which a private investigator and an unlicensed enforcer uncover a conspiracy when they team up to trace a missing young woman. Crowe and Gosling are terrific. From the man who gave us Iron Man 3. Strong violence, sex references, strong language.
DISOBEDIENCE (15)
11.15pm Film4
Starring: Rachel Weisz, Rachel McAdams, Alessandro Nivola
Drama
A woman returns to her Orthodox Jewish community that shunned her for her attraction to a female childhood friend. Once back, their passions reignite as they explore the boundaries of faith and sexuality. A powerful tale of forbidden love. Strong sex and language.
MONDAY 28TH JUNE
EMPEROR OF THE NORTH (15)
9pm Talking Pictures TV
Starring: lee Marvin, Ernest Borgnine, Keith Carradine
Action, Adventure, Drama
In 1933, during the Depression, Shack the brutal conductor of the number 19 train has a personal vendetta against the best train hopping hobo tramp in the Northwest, A No. 1. Action drama from the director of The Dirty Dozen. Strong violence.
PACIFIC HEIGHTS (15)
9pm Horror Channel
Starring: Michael Keaton, Melanie Griffiths, Matthew Modine, Mako, Laurie Metcalf
Thriller
A couple work hard to renovate their dream house and become landlords to pay for it. Unfortunately, one of their tenants has plans of his own. Tense 90s thriller. Strong threat, violence, language.
TUESDAY 29TH JUNE
A MAN FOR ALL SEASONS (U)
4.15pm Great Movies Classic
Starring: Paul Scofield, Wendy Hiller, Robert Shaw
Biopic, drama
The story of Sir Thomas More, who stood up to King Henry VIII when the King rejected the Roman Catholic Church to obtain a divorce and remarry. Oscar-winning historical drama.
BRAM STOKER'S DRACULA (18)
10.40pm Horror Channel
Starring: Gary Oldman, Winona Ryder, Anthony Hopkins, Keanu Reeves, Richard E. Grant
Horror
The centuries-old vampire Count Dracula comes to England to seduce his barrister Jonathan Harker's fiancée Mina Murray and inflict havoc in the foreign land. Francis Ford Coppola's imagination of the Dracula legend. Strong sex, violence and bloody horror.
WEDNESDAY 30TH JUNE
DEAD MAN WALKING (15)
9pm 5USA
Starring: Sean Penn, Susan Sarandon, Robert Prosky, Raymond J. Barry
Drama
A nun, while comforting a convicted killer on death row, empathizes with both the killer and his victim's families. Powerful Oscar-winning drama from director Tim Robbins. Strong violence, threat, language and sexual violence.
THE HANDMAIDEN (18)
11.10pm Film4
Starring: Min-hee Kim, Jung-woo Ha
Romance, Mystery, Drama
A woman is hired as a handmaiden to a Japanese heiress, but secretly she is involved in a plot to defraud her. A wonderful and stunningly beautifully filmed thriller with twists aplenty. Strong sex, sex references, violence, language. Subtitled.
THURSDAY 1ST JULY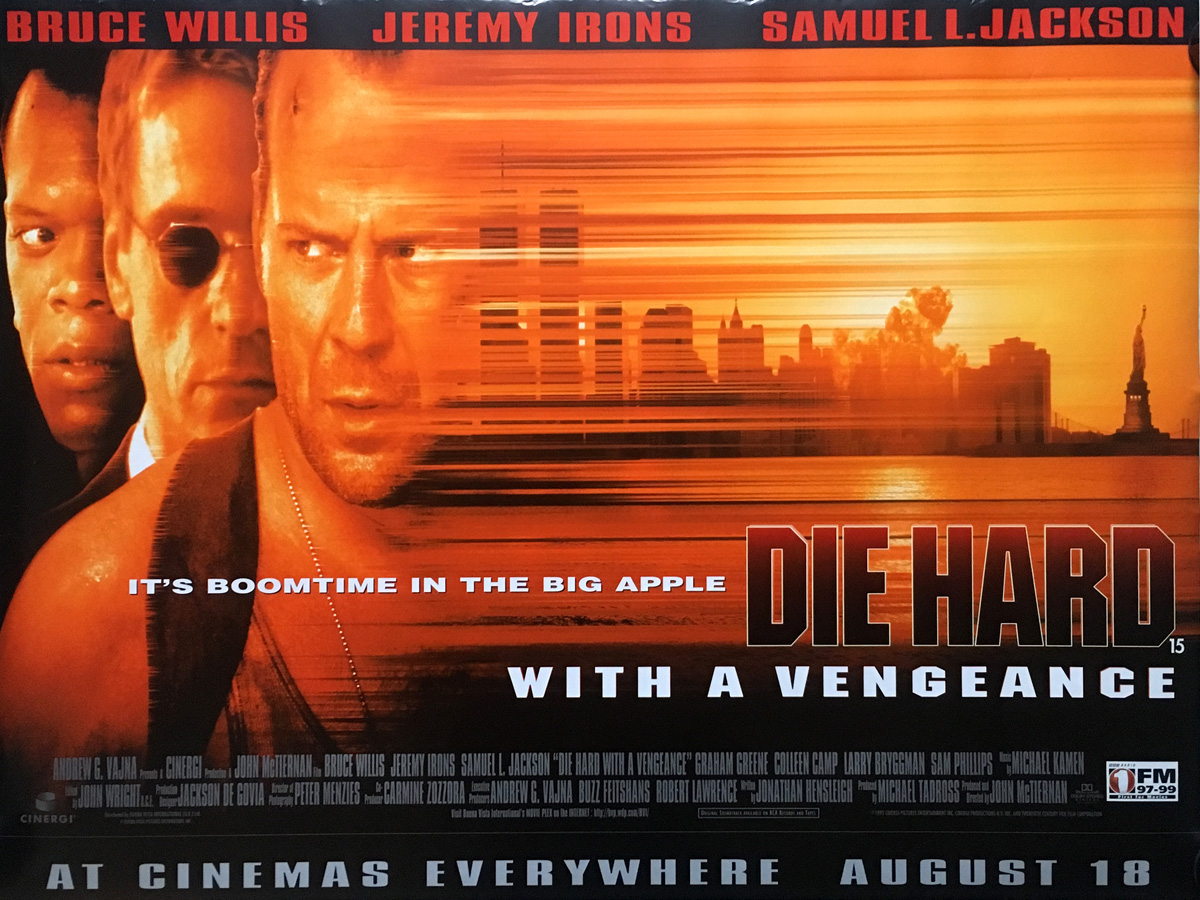 DIE HARD WITH A VENGEANCE (15)
10pm ITV4
Starring: Bruce Willis, Jeremy Irons, Samuel L. Jackson
Action, Adventure, Thriller
John McClane and a Harlem store owner are targeted by German terrorist Simon Gruber in New York City, where he plans to rob the Federal Reserve Building. Cracking third film in the Die Hard series. Strong language and violence.
HEAR MY SONG (15)
11.40pm Film4
Starring: Adrian Dunbar, Ned Beatty, Shirley Anne Field, Tara Fitzgerald
Comedy, Drama, Music
The owner of a failing club seeks infamous Irish singer Josef Locke in order to bring business and success to his club. Charming British comedy. Strong language and sex.
FRIDAY 2ND JULY
STAR TREK II: THE WRATH OF KHAN (12)
9pm Film4
Starring: William Shatner, Leonard Nimoy
Science Fiction, Adventure, Action
Second big-screen outing for the hit TV show and regarded as the best film of the franchise. Kirk, Spock and the crew of the Enterprise come up against an old foe and a planet-creating weapon. Moderate horror, threat.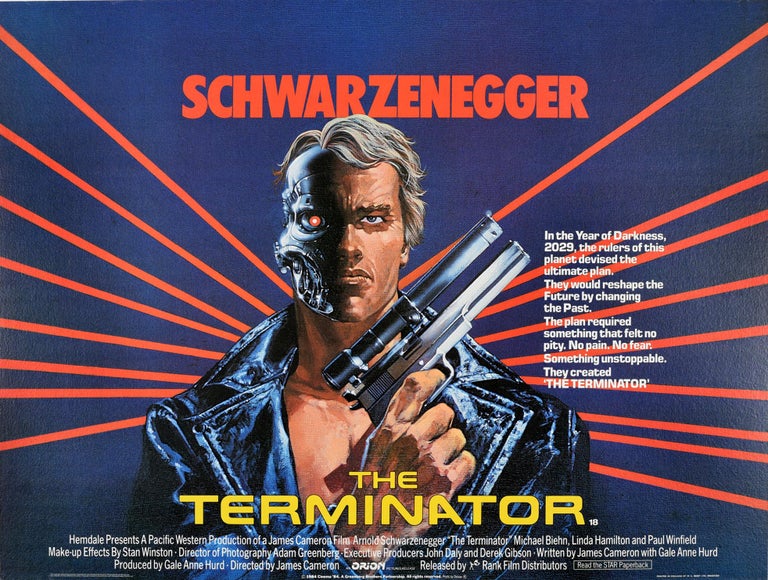 THE TERMINATOR (15)
11.30pm Channel 5
Starring: Arnold Schwarzenegger, Michael Biehn, Linda Hamilton
Action, Thriller, Science Fiction
In 1984, a human soldier is tasked to stop an indestructible cyborg killing machine, both sent from 2029, from executing a young woman, whose unborn son is the key to humanity's future salvation. Classic sci-fi that made Arnold Schwarzenegger a star. Strong language, moderate horror, violence and sex.
SATURDAY 3RD JULY
THE POST (12)
8pm Channel 4
Starring: Meryl Streep, Tom Hanks, Sarah Paulson, Bob Odenkirk, Tracy Letts
Drama
A cover-up spanning four U.S. Presidents pushes the country's first female newspaper publisher and her editor to join an unprecedented battle between press and government. Steven Spielberg directs this gripping newspaper drama. Strong language, brief battle violence.
PITCH PERFECT (12)
8.20pm ITV1
Starring: Anna Kendrick, Christopher Mintz-Plasse, Brittany Snow, Rebel Wilson
Comedy, Musica
Beca, a freshman at Barden University, is cajoled into joining The Bellas, her school's all-girls singing group. Injecting some much needed energy into their repertoire, The Bellas take on their male rivals in a campus competition. Hugely entertaining comedy. Moderate language and frequent moderate sex references.