Morning!
Another Monday as we head ever closer to September and an attempt to some form of normality. I will be slowly bringing this daily blog to end this week but fear not, I will be producing a weekly rundown for your planning pleasures, as I return to the cinema for the first time since March (Misbehaviour was my final movie). Anyway, here are today's recommendations.
Stay safe, look after yourself and Happy Monday!
AMAZON PRIME
UNDERWORLD (15)
Starring: Kate Beckinsale, Scott Speedman, Shane Brolly, Michael Sheen, Bill Nighy
Action, Fantasy, Thriller, Horror
Selene, a vampire warrior, is entrenched in a conflict between vampires and werewolves, while falling in love with Michael, a human who is sought by werewolves for unknown reasons. Action-packed fantasy that began a four-film franchise. Strong violence and language.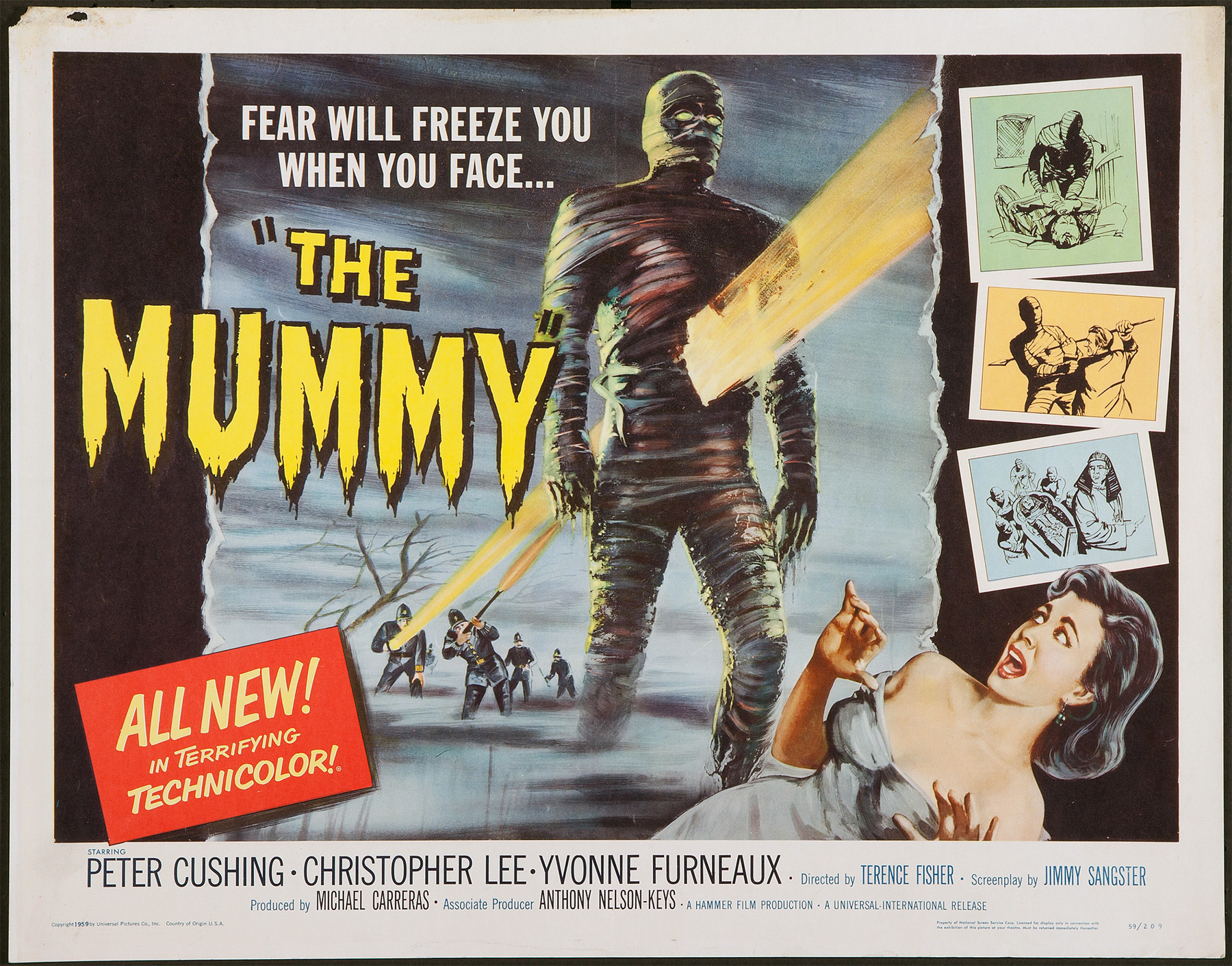 THE MUMMY (PG)
Starring: Peter Cushing, Christopher Lee
Horror,adventure
In 1895, British archaeologists find and open the tomb of Egyptian Princess Ananka with nefarious consequences. Classic Hammer horror. Violence and mild peril.
NETFLIX
WINTER'S BONE (15)
Starring: Jennifer Lawrence, John Hawkes, Kevin Breznahan
Thriller, Drama
An unflinching Ozark Mountain girl hacks through dangerous social terrain as she hunts down her drug-dealing father while trying to keep her family intact. The film that made Jennifer Lawrence a star. Superb. Strong language and drug use.
NOW TV/SKY CINEMA
THE PRINCE OF EGYPT (U)
Starring: Val Kilmer, Ralph Fiennes, Michelle Pfeiffer, Sandra Bullock, Jeff Goldblum, Danny Glover, Patrick Stewart, Helen Mirren, Steve Martin, Martin Short
Animation, Adventure, Drama
Egyptian Prince Moses learns of his identity as a Hebrew and his destiny to become the chosen deliverer of his people. Impressive and dark animation based on the bible story of Moses. Mild violence and frightening scenes.
MOVIES ON TERRESTRIAL TV
THE INDIAN IN THE CUPBOARD (PG)
12.45pm Film4
Starring: Hal Scardino, Litefoot, Lindsay Crouse
Fantasy, drama, family
Omri, a young boy growing up in Brooklyn, receives an odd variety of presents for his birthday: a wooden cabinet from his older brother, a set of antique keys from his mother and a tiny plastic model of an Indian from his best friend Patrick. Impressive adaptation from Frank Oz. Mild violence and language.
THE WIND AND THE LION (PG)
1.50pm Sony Movies Classic
Starring: Sean Connery, Candice Bergen
Action, adventure, drama
In early twentieth-century Morocco, a Sharif kidnaps an American woman and her children, forcing President Theodore Roosevelt to send in forces to conduct a rescue mission. Moderate violence and mild language.
SIROCCO (PG)
Starring: Humphrey Bogart, Marta Toren, Lee J. Cobb
Action, Drama, Film-Noir
A cynical American expatriate gets involved in smuggling and gun-running for the rebels during the 1925 Syrian insurgency against French occupation. Humphrey Bogart stars in this decent film-noir. Mild violence. Black and white.
NUTTY PROFESSOR II: THE KLUMPS (12)
4.40pm Channel 4
Starring: Eddie Murphy, Janet Jackson
Comedy
Scientist Sherman Klump's inventions, his upcoming marriage to his pretty colleague Denise Gaines and his reputation are threatened by his evil clone Buddy Love. Sequel to the Eddie Murphy comedy. Moderate sex references, language and rude humour. May be edited for content.
WATERLOO (U)
6.20pm Sony Movies Classic
Starring: Rod Steiger, Christopher Plummer, Orson Welles
Action, biopic, war, drama
Facing the decline of everything he has worked to obtain, conqueror Napoleon Bonaparte and his army confront the British at the Battle of Waterloo. Impressive epic war drama. Mild violence.
COWBOYS & ALIENS (12)
6.45pm Film4
Starring: Olivia Wilde, Harrison Ford, Daniel Craig, Sam Rockwell
Western, Science Fiction, Action
A spaceship arrives in Arizona, 1873, to take over the Earth, starting with the Wild West region. A posse of cowboys and natives are all that stand in their way. An interesting failure with a good cast. Frequent moderate action violence and scenes of intense threat.
THE DAY OF THE JACKAL (15)
9pm Sony Movies Classic
Starring: Edward Fox, Michel Lonsdale
Thriller, Drama
A professional assassin codenamed "Jackal" plots to kill Charles de Gaulle, the President of France. Gripping thriller based on the best-selling novel. Strong violence, injury detail.
THE HOBBIT: AN UNEXPECTED JOURNEY (12)
9pm Film4
Starring: Martin Freeman, Ian McKellen, Richard Armitage
Fantasy, Adventure
A reluctant Hobbit, Bilbo Baggins, sets out to the Lonely Mountain with a spirited group of dwarves to reclaim their mountain home, and the gold within it from the dragon Smaug. Peter Jackson's first of three films based on the book by J.R.R. Tolkien. Moderate violence.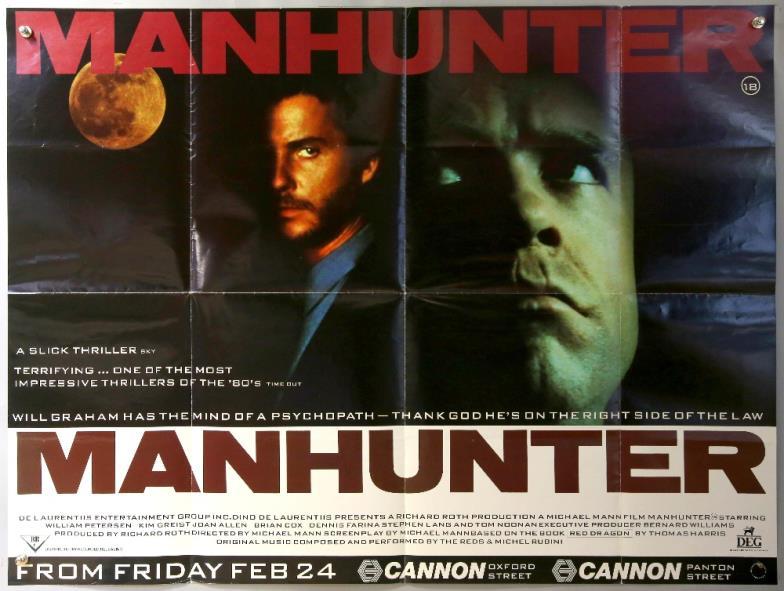 MANHUNTER (18)
9pm ITV4
Starring: William Petersen, Kim Greist, Joan Allen, Brian Cox
Thriller, Horror, Crime
Former F.B.I. profiler Will Graham returns to service to pursue a deranged serial killer named "the Tooth Fairy" by the media. The first appearance from Hannibal Lector in Michael Mann's stylish thriller. Strong violence and language.
SALT (15)
9pm Sony Movies
Starring: Angelina Jolie, Liev Schreiber, Chiwetel Ejiofor
Thriller, Action
A CIA agent goes on the run after a defector accuses her of being a Russian spy. High-octane action thriller with Angelina Jolie. Strong violence and language.
PRIEST (12)
9pm Horror Channel
Starring: Paul Bettany, Cam Gigandet, Karl Urban
Thriller, Horror, Action
A priest disobeys church law to track down the vampires who kidnapped his niece. Action-packed fantasy starring Paul Bettany. Moderate violence, horror and one use of strong language.
GLADIATOR (15)
10pm 5*
Starring: Russell Crowe, Joaquin Phoenix, Connie Nielsen, Oliver Reed
Action, Adventure, Drama
A former Roman General sets out to exact vengeance against the corrupt emperor who murdered his family and sent him into slavery. Ridley Scott's epic Oscar-winner. Strong violence.
THE GAUNTLET (18)
11.20pm ITV4
Starring: Clint Eastwood, Sondra Locke
Action, crime, thriller
A hard but mediocre cop is assigned to escort a prostitute into custody from Las Vegas to Phoenix, so that she can testify in a mob trial. But a lot of people are literally betting that they won't make it into town alive. Tough, violent Clint Eastwood cop thriller. Strong language and violence and a scene of attempted rape.
ME AND YOU AND EVERYONE WE KNOW (15)
12.20am Film4
Starring: John Hawkes, Miranda July
Comedy, Drama
A lonely shoe salesman and an eccentric performance artist struggle to connect in this unique take on contemporary life. Award-winning comedy-drama directed by star Miranda July. Strong language and sex references, some involving children.
DRACULA: PRINCE OF DARKNESS (15)
1am Talking Pictures TV
Starring: Christopher Lee, Barbara Shelley, Andrew Keir
Horror
Dracula is resurrected, preying on four unsuspecting visitors to his castle. Classic Hammer horror. Moderate bloody horror.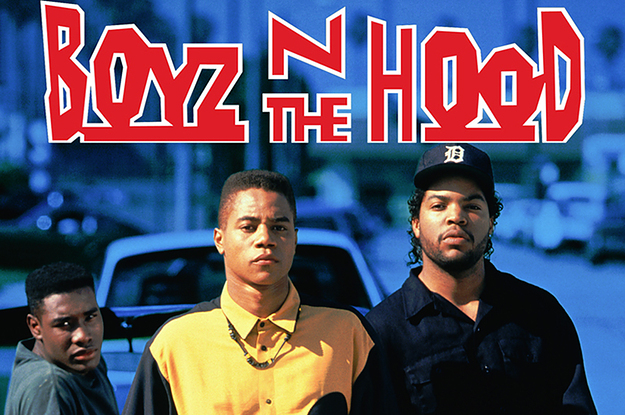 BOYZ N THE HOOD (15)
1.25am Sony Movies
Starring: Ice Cube, Cuba Gooding Jr., Morris Chestnut, Laurence Fishburne
Drama, crime
Follows the lives of three young males living in the Crenshaw ghetto of Los Angeles, dissecting questions of race, relationships, violence, and future prospects. Outstanding social drama. strong language, bloody violence, sex references, drug references.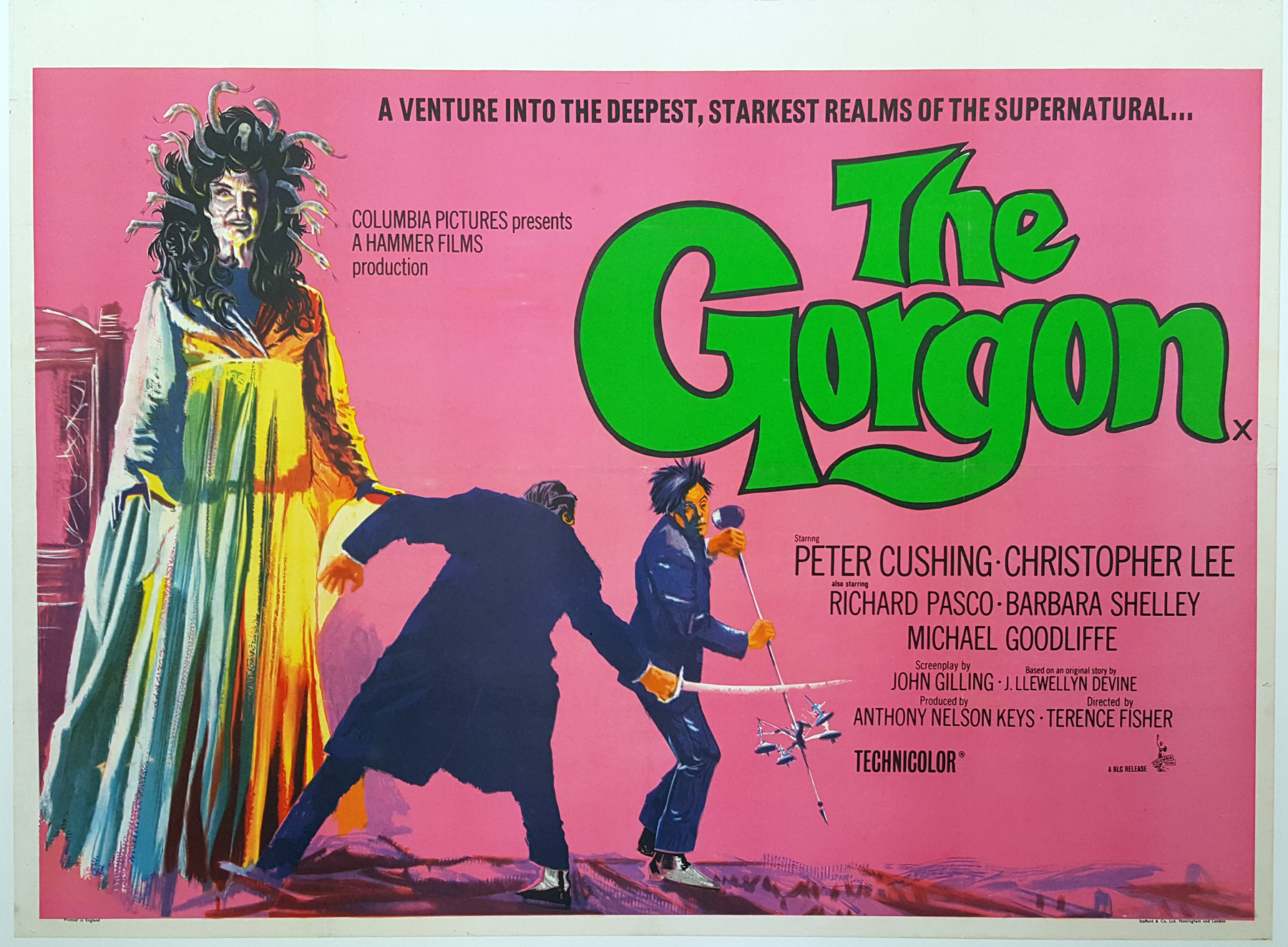 THE GORGON (12)
1.30am Sony Movies Classic
Starring: Peter Cushing, Christopher Lee
Horror
In the early twentieth century, a Gorgon takes human form and terrorises a small European village by turning its citizens to stone. Gloriously camp Hammer horror. Moderate violence, horror and gory moments.
MEN, WOMEN & CHILDREN (15)
1.55am Channel 4
Starring: Ansel Elgort, Adam Sandler, Judy Greer, Jennifer Garner, Emma Thompson
Comedy, Drama
A group of high school teenagers and their parents attempt to navigate the many ways the Internet has changed their relationships, their communications, their self-images, and their love lives. Interesting relevant drama from the director of Juno. Strong sex references, strong language.
MISTRESS AMERICA (15)
2.10am Film4
Starring: Greta Gerwig, Lola Kirke
Comedy, Drama
A lonely college freshman's life is turned upside-down by her impetuous, adventurous stepsister-to-be. Delightful independent comedy-drama co-written by Greta Gerwig. Very strong language, strong sex references.